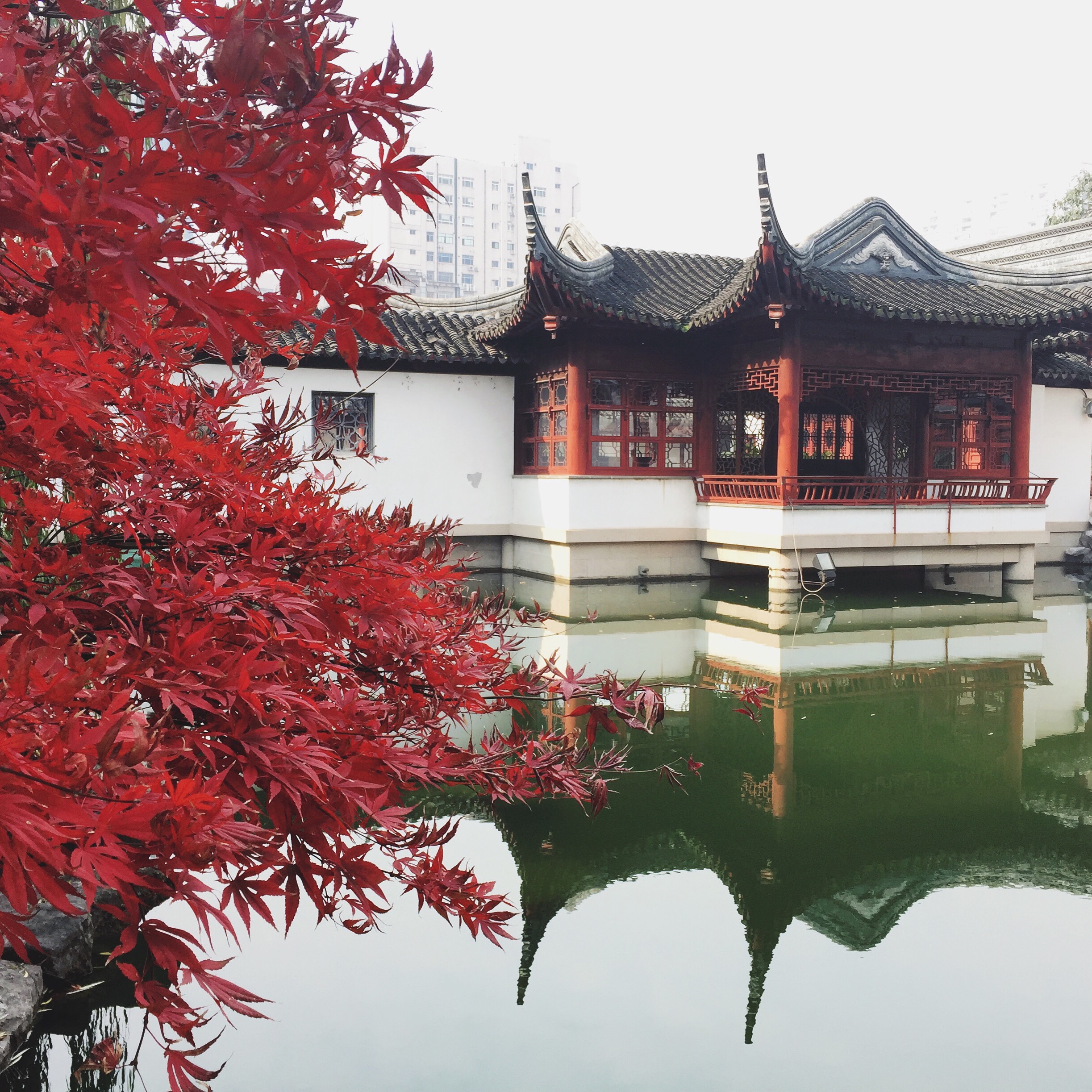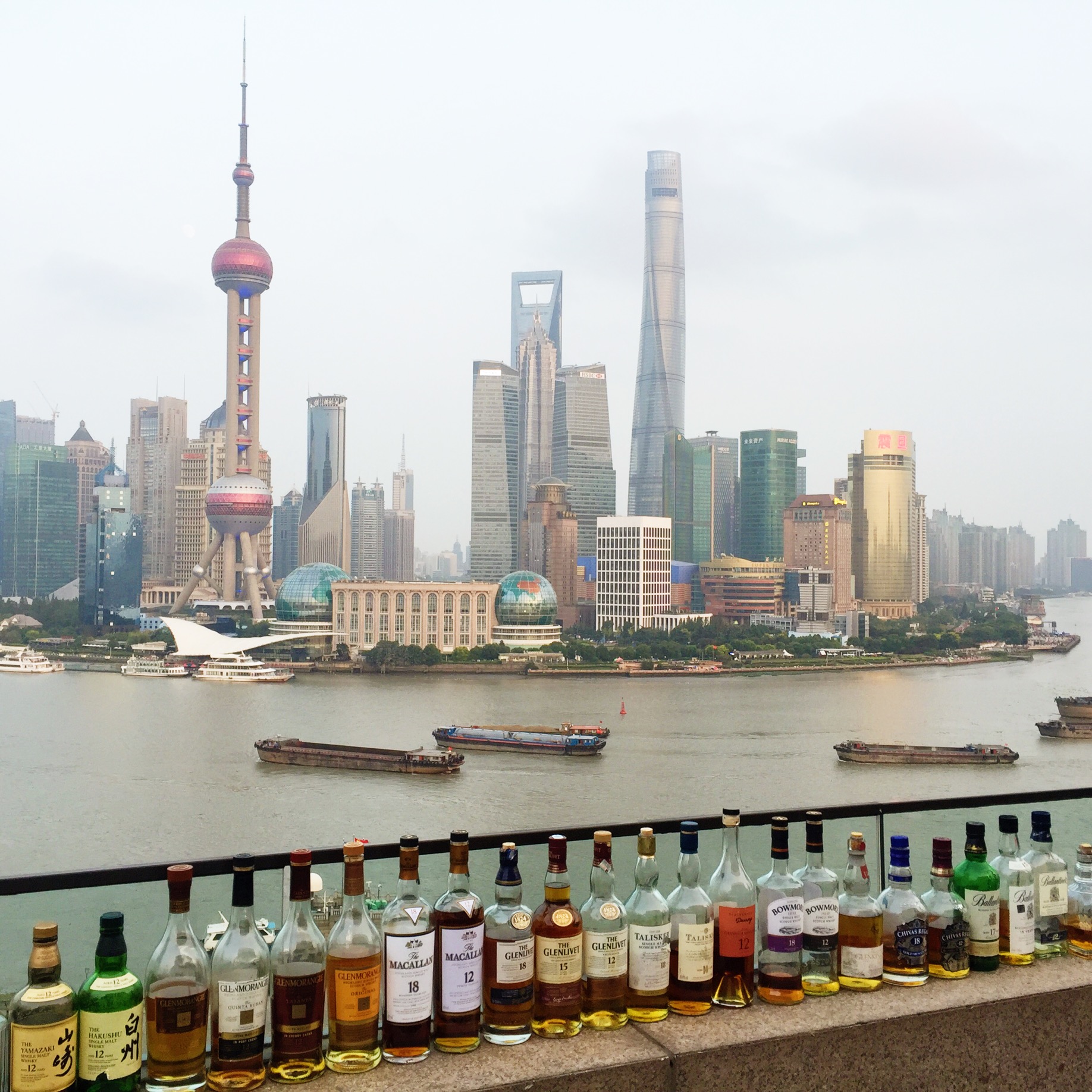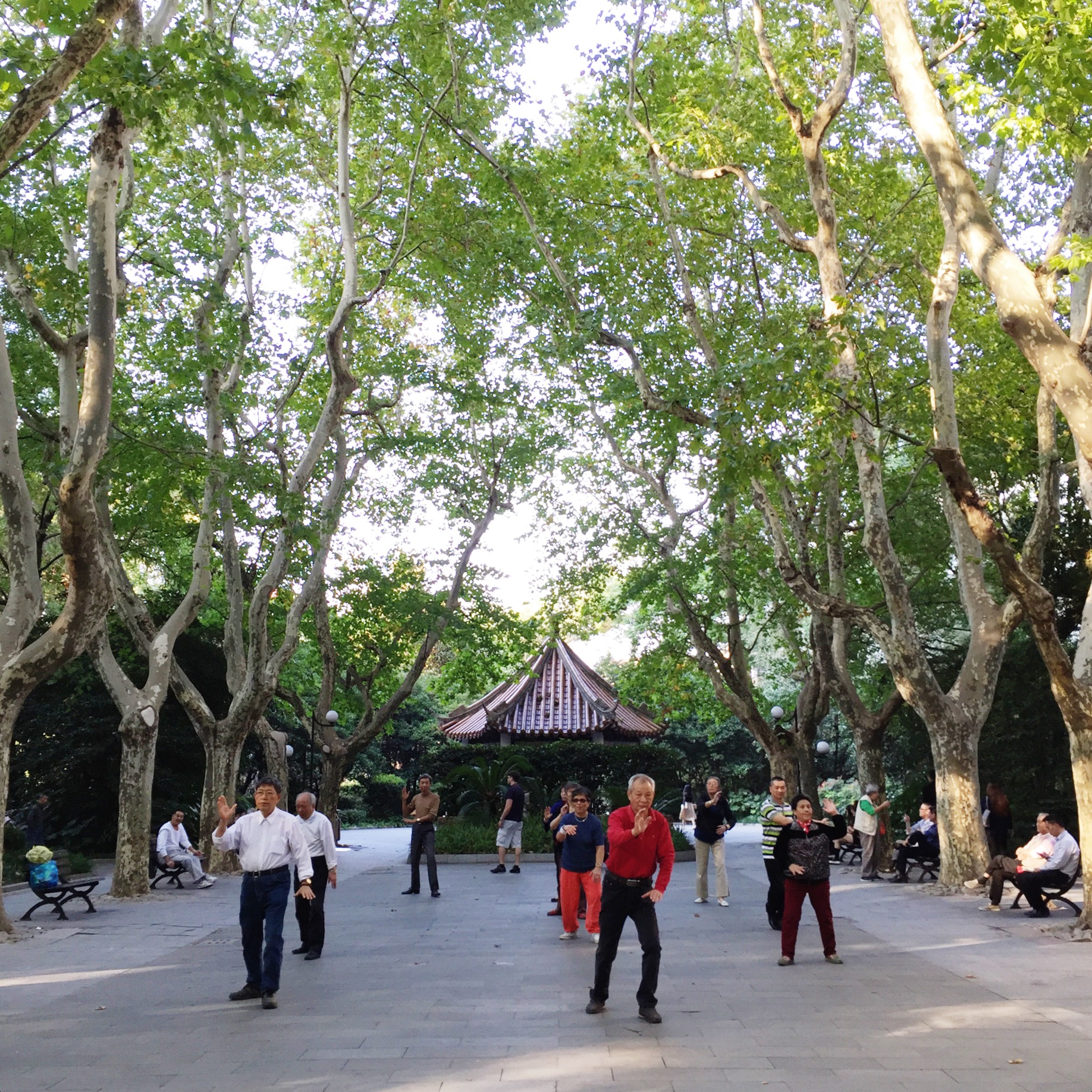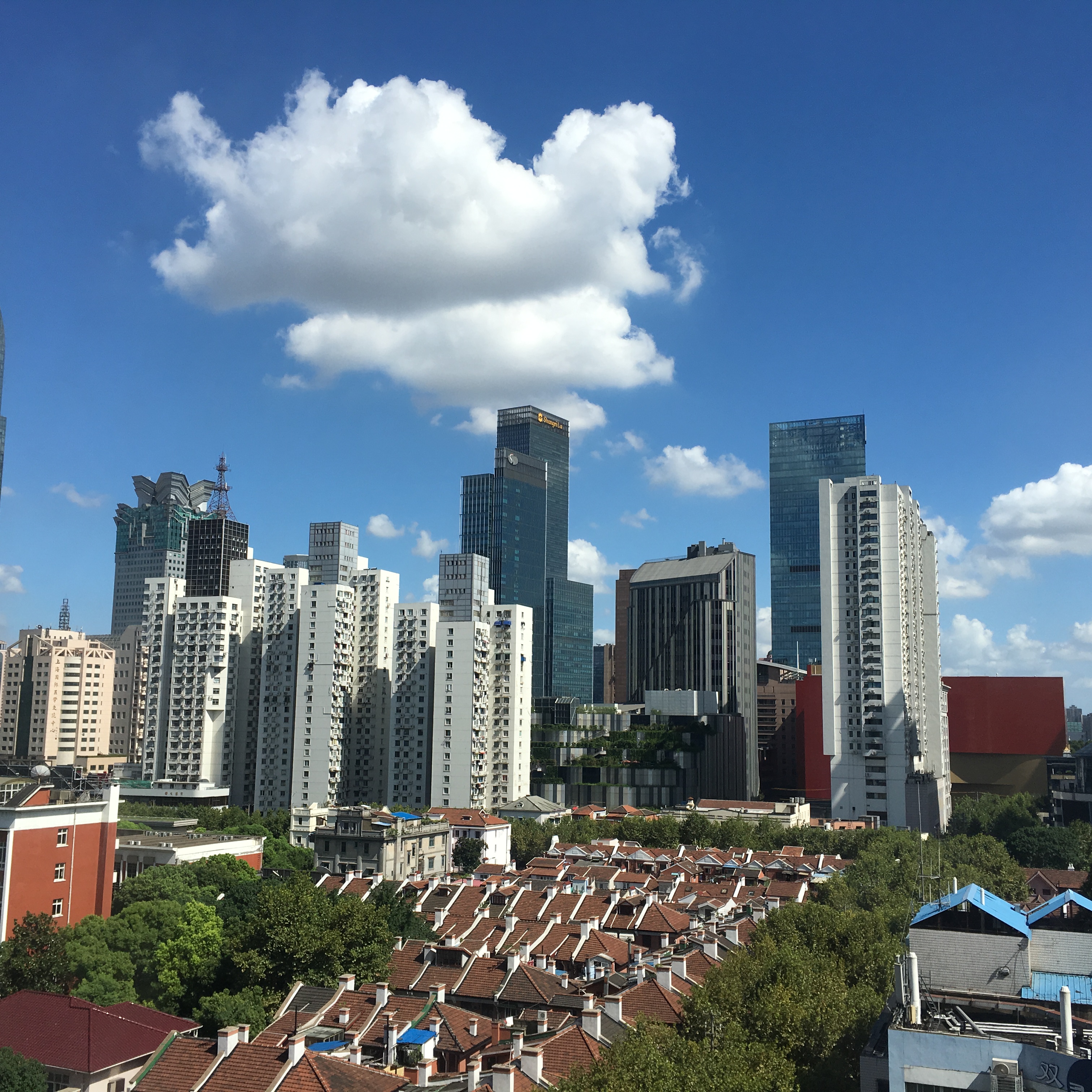 (Last Updated: Apr 1 2018)
Shanghai is my favorite city in the world (tied with San Francisco). I've lived there twice in my life, the second time for three years. If you want the absolute best food scene in the whole world (not exaggerating), the craziest nightlife, and a glimpse of what the future will look like, I highly recommend paying a visit, or even better–spending a few months to one year in the city. It's such a special place to me, so I put together this guide for others to experience a bit of the magic Shanghai showed me. These recommendations lived as a Google Doc for a few years and have been shared with hundreds of friends and Airbnb guests–so I'm glad they're now a bit more accessible to those venturing to China!
Shanghai changes super quickly, so it's highly likely that places listed here will be closed or renovating. If this is a case, please do me a huge favor and leave a comment so I can keep the list up-to-date for other travelers.
PSAs and FYIs:
Everything in this guide is based on personal experience and preference, all recommendations in each category are ordered by preference level.

If you see something incorrect, please let me know by commenting!

Apps and Content:

Everything except WeChat is blocked in China. You need a VPN to access Gmail, Google Maps, Google Translate, Facebook, Instagram, Snapchat, etc.

I've had friends delay getting a VPN or WeChat until they are in China.

This is a terrible idea

since WeChat does random security checks and locks you out of your account for suspicious activity, and all VPN downloads are removed from the app store here (and their websites blocked). Get your VPN and WeChat BEFORE you get to China.

Google maps and Apple Maps tends to be hit-or-miss with accuracy, and if you are searching for specific places, you will usually not find it (especially if it's new and is known by its Chinese name)

A good workaround is to get the actual address of the place, streets do not change as quickly in Shanghai so GMaps and Apple Maps will be more reliable this way.

Your alternative to Google Maps is Baidu, but it's only in Chinese.

Accessing Normal Internet:

Need a VPN? Download ExpressVPN

here!

FYI: fastest servers from my experience: Hong Kong 3, Tokyo 2, LA 3, Seattle

Mobile Internet:

Go to any China Mobile (blue) or China Unicom (orange with the "w" looking logo) pop up shop or store. Take your passport and they should be able to set you up.This does not include VPN, you will have to set up VPN independently.

Money: Very few vendors (except large international ones) will accept credit cards here. They take Chinese cc/debits, and WeChat or Alipay.

Everyone

takes WeChat pay in China, from the local fruit vendor to the convenience store. It is always wise to have about 100RMB of cash on you, but I can count the places that don't take digital payment on one hand, and some places will not take anything

except

digital payment. There are lots of guides for setting up WeChat pay on the Internet; it'll make your life much easier.

Hotel Recs:

Airbnb will not provide you with temporary resident registration at the police station, whereas hotels do this for you automatically. You'll ideally want to stay near Jingan Temple in the city center as the subway stop can access both main subway lines, Line 1 (red line) and Line 2 (green line). The following hotels are in a relatively foreigner-friendly area, with tons of convenience stores, restaurants, and shops around.

Swissotel

: 5-star hotel for extremely reasonable prices (~$120/night). Literally right on top of the subway stop and across from a mall and 24-hour convenience store, this is the BEST located hotel in Shanghai. It's also beautiful.

Puli Hotel & Spa: 5 star luxury hotel with to-die-for spa. Also on top of Jingan Temple metro stop. More expensive (~$250/night).

Paramount Gallery Hotel: 5 star hotel for modest prices (~100/night) next to Jingan Temple stop

Food/Drinks: Download Bon App–it's Yelp for China, curated by expats so all reviews and directions will be in English if your putonghua isn't strong enough to handle Dianping (Yelp but way better in China!)

More local eateries will not be on Bon App – search Dianping (Chinese only)

Transportation:

Subway is your best bet for getting around SH. Everything in this guide is 10 minutes max to a subway station.

Uber does not work here–Uber China has a standalone Chinese app you can use.

You can also use Didi inside WeChat to call cars, and there

is an English version of Didi if you can't read Mandarin.

About flagging down cabs: Some will not take you if the distance is too short or if you're going somewhere with heavy traffic.

Pudong PVG Airport travel:

Just take a cab to and from. It's about $25 USD one way (170-200RMB, 200+ late at night). From Jingan (where I live) to the airport it will take one hour. Do NOT make the mistake of taking a "black cab", or unofficial taxi who will drive you in their own vehicle without a metered rate. Or, you can go via metro/subway: it's about 2-2.5 hours on the subway, which also involves a transfer at Guanglan Road or transferring from the bullet train to the normal metro. Most cabs take payment in WeChat/Alipay if you have that set up.

Hongqiao SHA Airport travel:

A cab should be no more than 70RMB and 30 minutes.

Be aware!

Watch your belongings when you go out. Don't ever put your phone in your back pocket, it will get stolen. Always ask for fapiao (official receipts) from your cab drivers in case you leave something in the cab, AND to make sure they gave you a fair price. Shanghai is really safe but be aware.

Exploring:

The best neighborhoods to explore in my opinion: Jingan, Former French Concession (east side of Xuhui), Luwan, and Huangpu. I don't really venture outside of Jingan and French Concession as they are the most central neighborhoods, except the occasional Bund/Lujiazui trek.
Let's see…
The Bund 10/10

The Bund: Zhongshan East 1st Road, near Nanjing East Road

Self-explanatory, the bund is the one of the highlights of Shanghai. Take your pictures, admire the view, embrace the beauty of this beautiful city. Don't come on a weekend night unless you want to experience China-level crowds.

There are several bars with Bund views; I've listed my two favorites (and one I dislike) in the bars section.

Nanjing Dong Lu Pedestrian Street 9/10

The Bund: Zhongshan East 1st Road, near Nanjing East Road

Adjacent to the bund. Pedestrian walkway with tons of malls/shopping/etc. Really beautiful at night. Try to fit this into a weekday night activity, and be prepared for China crowds.

Though fun, this is a prime place where people get pickpocketed or scammed (tea scams, bag scams) so be aware.

Yu Garden 9/10

Huangpu: 137 Anren Road, near Fuyou Road

Classical Chinese architecture and beautiful gardens. One of Shanghai's treasures, for sure. Don't get lured into the trap of eating XLB here (especially not the supersized XLB, it's pretty doughy and not very good).

Tianzifang 8/10

A collection of alleyways that used to be old Shanghai residential buildings, now remodeled into shops, cafes, etc. Super cute and you can find all kinds of cute boutique-type shops and cafes here.

There's an excellent Japanese design cafe and coffee shop called

Taste

. The iced matcha latte (seasonal) is so delicious!

I rarely tell people to avoid things, but there's a Japanese restaurant called Dan restaurant that ranks as one of my worst cafe experiences.. Ever. In short, paid 50RMB for a rancid coffee and the shop owner was really rude.

People's Park 7/10

Huangpu: 75 Nanjing West Road, near Huangpi North Road (there are multiple entrances to the massive park

You can easily spend an entire day at People's Park. On the weekends, this is the famed park where grandparents go to advertise their kids for arranged marriages.. haha. Aside from that, the park is huge and is quite beautiful.

Pudong: 2000 Century Avenue, near Jinxiu Road

Line 2 takes you to the Science and Technology Museum, and the entire fake market is at the subway level underground. You can find everything from fake speakers to fake Ferragamo here. The quality is actually pretty good, and this is the largest fake market in the city.

M50 Art District 6/10

Zhabei: 50 Moganshan Road, near West Suzhou Road

It's a bit out of the way, but if you want art, M50 is your place. Tons of galleries, street art, you name it.

Southeast Xuhui: 2555 Longteng Street, near Fenggu Road

Contemporary art exhibitions from around the world–you can easily kill 3 hours in here. The coffee shop is also very good (adorable cups), and a river stroll afterwards is the perfect ending.

The Bund: 20 Huqiu Road, near Beijing East Road

Contemporary art museum on the bund

Yuz Museum

Showcased the infamous Rain Room and have a ton of cool exhibitions that are always going on.

Long Museum

Another great museum near West Bund showcasing the James Turrell light exhibition
Let's NOMZ:
These recommendations are listed in order of my personal preferences. Most of them are located in Jingan or the French Concession, though there are a few in Xintiandi, the Bund, and further out in Xuhui. I will start with places you should avoid because they are overpriced or overhyped: Lost Heaven, Din Tai Fung, and Hai Di Lao. You have limited time and Shanghai has way. too. much. fantastic food for you to waste at these 3.
Laowang Hotpot 10/10

Jingan: 1052 Wuding Road, near Jiaozhou Road

MY FAVORITE HOTPOT EVER!!! The broth is pork stomach and chicken, super herbalicious, very light flavor and perfect for cold and rainy days. My FAVORITE item is the white fungus, found in the mushroom section. I know it sounds weird but order one plate and thank me later. They also have 活体 mushrooms that they grow themselves, as well as tofu made in-house that you must get. 煲仔饭 (clay pot sausage rice) is the best I've ever tried. Extensive sauce bar and appetizers while you wait. The wait here is normally anywhere from 30 minutes to 2 hours, it's best to call ahead and take a number over the phone if you can speak Chinese (if your number passes you can show up and they will still seat you next).

Sober Company 10/10

Huangpu: 99 Yandang Road, near Nanchang Road

Opened by the owners of Speak Low, Sober Company is 5 parts: 1 part cafe, 1 part restaurant, and 4 bars. It's my newest F&B love in Shanghai–unlike many places that are terribly overhyped and overpriced in Shanghai, the food is

actually

extremely good. Get the black uni mapo tofu and the uni and caviar noodles, and order the cocktail called "Aged". You're welcome.

They don't take reservations here, so you'll need to wait in the bar for a seat to open up. It's usually 45 minutes to an hour, but they have small bites (also amazing–try the Mala tartare) and amazing cocktails in any of the other 4 bars. You cannot bring your drinks from one bar into another (e.g. if you order a drink at Sober Cafe, you can't bring it into the restaurant with you).

To get into Sober Tipsy, the fourth hidden bar, you need to collect 3 "points" (drinks).

Cejerdary: 10/10

Changning: 1266 Kaixuan Road, near Anshun Road

The worst part about hairy crab is definitely doing all the work to access the roe and the meat from the crabs. Cejerdary takes away the work of peeling 12 tiny crabs and filling a bowl of noodles with the amazing roe, but it's going to cost you 360RMB a bowl. I personally thought it was worth it because my biggest obstacle to eating hairy crab is doing all the work, but it's not something you eat every day.

Bear in the mind that hairy crab season is September to November of every year, if you come outside those months, don't expect the crab to be fresh. BUT I would say it's still worth it – it's something you can only get in Shanghai.

Jia Jia Soup Dumplings 10/10

Jingan: 68 Yuyuan Road, Crystal Galleria B2 food court

Don't talk to me about Din Tai Fung unless you've been to Jia jia. Amazing soup dumplings that blow Din Tai Fung and all those mainstream chain shops out of the water at a fraction of the price.

Yang's Fried Dumplings 10/10

Jingan: 1788 Nanjing West Road, near Changde Road, Reel Mall B2 food court

Yang's is where everyone gets 生煎包, or fried soup dumplings. It's a quintessential Shanghai food and Yang's is a must try.

Jin Cai Xuan 10/10

Jingan: 1601 Nanjing West Road 3/F (Inside Park Place/Reel Mall), near Changde Road

Upscale dim sum for extremely reasonable prices (less than 200RMB pp per meal if just ordering dim sum). Two-story labyrinth setting. The 红烧肉 (braised pork) is to die for; also get 炒河粉 (fried rice noodles), 芥兰 (Chinese broccoli). There's literally not a single on this menu I've tried that I wouldn't order again, it's simply a matter of stomach space.

In & Out (Yunnan food) 10/10

Xintiandi: 150 Hubin Road 150, 3rd Floor, near Jinan Road

This place has the best Yunnan food I've tried in China (also verified by one of my Yunnan coworkers!). Amazing, much less of a wait than the place in People's Park, definitely underhyped. Get the jasmine flower omelette, the spicy cold noodles, roasted fish, fried goats cheese (and ask for white powdered sugar instead of the brown they usually give you), and the dessert that looks like milk with a bunch of random stuff in it (it's actually in the main menu and not the dessert menu!)

Xin Dau Ji 10/10

FFC: 47 Xinle Road, near Xiangyang Road

Best dim sum in Shanghai in the French Concession, and arguably better than several places I've tried in Guangzhou and Hong Kong (the birthplace of dim sum!). Situated right next to a park. Even if it's a little cold I'd recommend seating outside (it's a bit noisy inside). They have a full menu and a dim sum menu that is two pages long at the back of the full menu. Highly recommend ordering chicken feet, 肠粉 (rice noodles stuffed with shrimp), tripe, yuan yang (coffee + milk tea, otherwise known as liquid crack), char siu bao, truffle dumplings. Don't get XLB here, there are a million other places you can find better XLB. Their kitties will come and want to cuddle with you 🙂

Jingan: 1 Wanhangdu Road, 2nd Floor, near Yuyuan Road

I have a place I love even more than this place, but they are less central and you need some Chinese to order. Ask me about my favorite authentic Sichuan hotpot place if you're into living life on the edge.

If you're looking for SPICE and a kick to your hotpot, this is one of my favorite Sichuan hotpot joints in the city. They're open late and there is normally a wait during dinner time (as with most decent places in Shanghai).

There ARE better Sichuan hot pot places I've found in Shanghai that you can ask me about, but they require some dedication (waiting, Chinese menus, non-central location… but to me, every and any hassle is worth it if it's good hotpot).

Sauce bar: traditionally, Sichuan people's "hot pot sauce" consists of: a ton of garlic, a ton of green onion, a ton of cilantro, and drowned in sesame oil. It's supposed to dampen the spice (which is REALLY spicy, I assure you) so you don't die.

I recommend getting the mixed pot (one clear broth, one spicy broth) and cooked veggies in the clear, and meat/noodles/starches in the spicy (veggies tend to soak up all the chili oil and spice)

They also have my beloved cheesy shrimp balls here (mozzarella cheese instead of American cheese), and the cheese to shrimp ball ratio is even more epic than at Laowang!

Wulao Herbal Hotpot 10/10

Jingan: 1829 Beijing West Road, near Wulumuqi North Road

USED TO BE my absolute favorite restaurant in Shanghai until I found and fell in love with Laowang. Every person I've taken here has fallen in love with the place. They give you complimentary 面包豆腐 (bread tofu) and one complimentary 滨崎绫豆腐 (ice cream tofu, really just butter and egg). Drink the broth as soup, make your own sauce (the sauce bar is lightly flavored but all very fresh), complimentary rice, and complimentary lemon sorbet at the end (so good!)

Get the lamb or the beef (the more expensive cuts are worth it, IMO), and load up on veggies. The ordering menu is all in Chinese but you can ask a waiter to help you if you want to point at items on the English menu and have them write down your order for you.

Reservations highly recommended as this place can get crowded around dinnertime. If you want a late dinner, I believe they are open until 1AM.

Wandao Japanese Yakiniku 10/10

Jingan: 5th Floor Wantai International Building, 480 Wulumuqi North Road, near Huashan Road

AYCE AND drink Japanese taken to an entirely new level with a price tag of 380RMB. Food is phenomenal, especially their sashimi. They have high-end options such as uni (sea urchin), salmon belly, lobster sashimi, botan prawns, octopus, beef tartare, raw beef slices, etc. There's also soup, sukiyaki, And yes, it's unlimited. This is one of my favorite restaurants in Shanghai but it's Japanese food, so not necessarily unique to the city. However, if there was only one restaurant I could eat at every day and not get sick of (because there are soooo many options here and it's all so fresh), this would definitely be it.

You need to book in advance (usually a few days or a week) to reserve a table and they only take tables up to 6:30PM. It's only walk-in availability after that.

Highline (Brunch): 10/10

Huangpu: 6/F, 282 Huaihai Middle Road, near Huangpi South Road

This brunch is arguably better than brunch you can get in the US. It's hard to believe such incredible Western brunch exists in China, but Highline is just that. The eggs on the lobster omelette make you feel like you're eating clouds, the french toast sticks are crunchy without being dense (and the syrup not overpoweringly sweet), the avocado toast elevated with hints of herbs and spicy tuna, and the mocktails are the perfect bubbly complement.

Kanpai Classic 10/10 but $$$$

The Bund: 20 Guangdong Road, No. 5 on The Bund, 5th floor

One of the best BBQs you can experience in Shanghai. They source from their own farm in Australia and their main selling point is their wagyu beef, which is imported every day, but is just chilled, not frozen. This preserves the freshness and the flavors of the meat. Get the main offering, which is a slab of wagyu steak (they bring out the whole piece of meat and ask you how thick of a slice you want it).

The uni/wagyu sushi was great too, as well as the chicken kamemeshi. Kamemeshi is rice cooked in a stone pot. They dole out about half and when you finish add broth and seasonings to it. Surprise winner of the night.

Really pricey for BBQ but so worth it for this kind of high-quality meat.

My House (Wo Jia) 7/10

Jingan: Alley 229 #7 Huashan, near Yanan West Road

This is actually a restaurant located inside someone's house. It's been here for generations and is a family run business serving local Shanghainese fare. You truly can't get more authentic than this; it's as if you're having a meal made for you by your long-lost Shanghainese relatives. I personally don't love Shanghainese food but it's a nice place to try if you never have!

Get the 狮子头 and the 油炸虾, both very Shanghainese dishes. The 塔菜冬笋 is also excellent

Zun Ke Lai 9/10 but not centrally located

Xuhui: 666 Tianyaoqiao Road 666, in the Shanghai Stadium near entrance 5

A little far from center of town but a crazy guy did a year long scientific dissection of XLB in Shanghai and this came out on the top of the list. Read more here:

Get the normal pork ones and the crab roe dumplings. They also have great seafood noodle soup if you're extra hungry.

Taoyuan Village 8/10

Jingan: 1618 Nanjing West Road 1618, near Yuyuan Road

Entrance to this is the walkway perpendicular to Nanjing West and Yuyuan Road, next to 久光 department store. The restaurant is located next door to Starbucks.

Taiwanese breakfast in Shanghai, the best you can find here (and arguably better than some of the real Taiwanese breakfasts I had in Taiwan!)

Get the 咸豆浆 (xian dou jiang, savory soymilk), 油条 (you tiao, fried doughnuts sticks),豆花 (dou hua, sweet tofu),and 饭团 (fan tuan, rice burrito)

Liquid Laundry 8/10

FFC: 2F Kwah Centre, 1028 Huaihai Middle Road, near Donghu Road

Entrance to the elevator to 2nd floor is actually on Donghu Road

If you're craving proper American brunch, there's no place that does it better than LL. Get the avocado smash (add a sous vide egg and bacon!), the green eggs and ham, and the ricotta pancakes. If you're sharing, the breakfast pizza is a knockout.

Table No. 1 By Jason Atherton 8/10 but not centrally located

The Bund: 1F, 1-3 Maojiayuan Road 1-3, near Zhongshan South Road

Skewing towards the most upscale side of the "casual Sunday brunch" range. Excellent rendition on brunch. Even though portion doesn't look it, for some reason, whenever I come here, I'm always insanely full. I would order two main dishes and split (and maybe the scones) an appetizer if you're feeling ambitious.

Recommend: any of the eggs benedicts, or the eggs on toast, the foie gras orange marmalade pancakes, and the scone with clotted cream. Not a bad place to toss in a bottle of prosecco if you want to boozy up your brunch.

El Bodegon 7/10

FFC: 4F Changshu Road 83, near Julu Road

El Bodegon is a reasonably priced Argentinian steakhouse in the French Concession. Would recommend getting the 4 different cuts of steak so you can them all out. Empanadas are good, as is the sangria (which is 150RMB for 1 litre during happy hour, which goes all night!)

Lost Heaven 6/10

FFC: Gaoyou Road 38, near Fuxing West Road

Put this here to tell you to avoid it. Lost Heaven is a favorite amongst the expat community. I personally do not like it because there are much better Yunnan places you can go where you're not getting ripped off haha (see In & Out above). That being said, the food is not bad. If you go, get the fried goat cheese and the tea leaf salad.
Let's have a drink…
Just don't go to Bar Rouge; you can do better.
Sir Elly's 10/10 (

closed for renovations until mid April 2018)

The Bund: Peninsula hotel – 32 Zhongshan East One Road, near Yan'an East Road

Terrace bar open from 5:30PM onwards

Best view of the towers in Pudong, bar none. Rooftop bar on the top of the Peninsula hotel. People will tell you to go to Roosevelt or Bar Rouge to see the skyline – and that is because they've never seen Sir Elly's view. Similarly priced to Roosevelt or Bar Rouge.

The Roosevelt 9/10

The Bund: 27 Zhongshan East One Road, near Beijing East Road

Bar is located on the roof of the building and boasts one of the best skyline views of Shanghai. Beautiful glass balcony overlooking the bund and out to Pudong. Drinks are expensive (80-120RMB) and you have to order something if you want to stay for the view.

What you can do is just go and take a picture and not opt to stay, and then find someplace more affordable to buy a drink 😛

Bar Rouge 4/10

I only included this to tell you to avoid it. Mega tourist trap, tacky ambiance, and subpar service for drinks in comparison to the Roosevelt/Sir Elly's.

Barbarossa 8/10

Huangpu: Inside People's Park, 231 Nanjing West Road, near Huangpi South Road

This Moroccan lounge sits inside People's Park and overlooks a pond. Great to sit here and enjoy their happy hour from 5-8 if you're already in the area.

Speak Low 10/10

FFC: 579 Fuxing Middle Road, near Wulumuqi Road

Japanese speakeasy with three levels of hidden wonders. Enter through a shop selling drinkware by sliding open the bookcase. Once you're down with the first level, go up another and find Shanghai on the map–press the location to expose yet another level. Go up a third (forgot how to get in but ask a bartender to direct you). Amazing Japanese whisky; concept was created by Shingo Goku (who also created Sober Company), who was famous for expanding the Japanese speakeasy culture in NYC.
Let's get funky:
Le Baron 10/10

FFC: 7F, 20 Donghu Road, near Huaihai Middle Road

The go-to club in Shanghai on Donghu Lu. They play an eclectic mix of rock, EDM, top 40, funky electronic (think Bondax, FKJ, Glass Animals) everything. If a celebrity if in Shanghai, they almost always end up at Le Baron (over Myst and M1NT). It's a super fun club, despite not being a massive venue with a gigantic dance floor. So much fun, very little creepy people, strong drinks, a big majority of the crowd dances, basically always a very fun night.

On weekends and special events, LB rarely lets people in unless you have a table. Minimums are generally 3000-4000 (for two bottles of Perrier, 1 hard liquor). Drinks run you 80-120 RMB, so we will generally opt for a table when we go here. Let me know if you need help getting set up with one.

Arkham 10/10

FFC: B1/F, 168 Julu Road, near Ruijin First Road

Well known spot in Shanghai for underground, and up-and-coming DJs (think Bondax, French Kiwi Juice, Lemaitre, that kind of genre). It recently reopened in inside Found 158…

Found 158 9/10

Yong Kang Lu (YKL) used to be a crowded little bar street in the middle of the French Concession where you'd find expats hanging out at all hours of the day, but it closed in September 2016. Found 158 is YKL reborn, 10x bigger and better. Gigantic sunken open space inside the middle of a park packed with awesome restaurants, awesome bars, and Arkham, one of my favorite clubs. Best city vibes ever (and much less touristy/gimmicky than the Bund).

The Nest 8/10

The Bund: 6F, 130 Beijing East Road, near Huqiu Road

The Nest is part restaurant and part nightclub and we love to kick off a night here that usually ends up migrating to Donghu Road and LB. Super fun place, especially on the weekend, and the food surprisingly very good (especially for a club)! Not much of a dance floor so would recommend getting a table if you're here, the minimum is about 1500 last I checked.

M1NT 7/10 (8/10 for the shark tank)

The Bund: 24F, 318 Fuzhou Road, near Shandong Middle Road

M1NT is the bougie playground for new-ish expats and tourists in Shanghai. It's not as popular with residents as it was a few years ago, but the brand still resonates with people who are in coming through from out of town. Crowd is more 30s-40s as opposed to 20s-30s in the other clubs. You will see a ton of expats, a ton of tourists, and you need to dress up to go. There is a guestlist sometimes, check to be safe. They have a shark tank and a great view of the Bund (as well as an upstairs terrace), which are all cool, but if vibe is important to you, other clubs do it better.

TAXX (The Angle of X) 7/10

Taxx is inside Found 158 and is like a newer and bigger MYST that has been technologically enhanced. They have a sound system so loud you can't even hear yourself think, and the bass is so strong you can skip on booking massages while you're in town. It's very, very EDM heavy (they don't play anything else); 9/10 of the floor space is tables.

MYST 7/10

Jingan: 1123 Yan'an Middle road, near Fumin Road

Untz untz kind of place (think Temple in SF, Icon in LA, Omnia in SD). Get a table, drink too much, and learn about your embarrassing antics the next morning from your friends.

ASL 6/10

Jingan: Room 209, 88 Tongren Road, near Anyi Road

New club opened by creators of Monkey Champagne and Nest. I wasn't really impressed.. really small, hip hop vibe. However, the music is great and there is always a ton of people because it's relatively new.

Monkey Champagne 5/10 (7/10 when you've had a lot of drinks)

FFC: 38 Donghu Road, near Xinle Road

Monkey is the hip hop club. Usually an after hours places (after Le Baron closes at 2) since they're pretty much next to each other. On weekends they usually have 100RMB cover. Gets ratchet late into the night.

Bi Feng Tang 6/10 restaurant that becomes 10/10 after going out

FFC: 175 Changle Road, near Maoming South Road

Not a bar but a Cantonese restaurant open til 5AM in the French Concession that makes dirty dogs look like child's play. Get the condensed milk toast, but pretty much anything on their menu is amazing (especially when you've been drinking!) Need to bring this concept back to the US.

FYI: There are many smaller local clubs or promoters trying to get expats to go to their club, usually enticing them with a free table or free alcohol. The alcohol here is cheap alcohol, even if it's being served to you in a Grey Goose bottle. You'll get drunk, but you'll have a MONSTER hangover the next day, so be warned!
Go on then – go fall in love with the coolest and most beautiful city in the world. Let me know if this post was useful by commenting below!