Curry and tumeric are some of my favorite spices to give a dish a flavorful zing. The fresh garlic in this recipe (as opposed to powdered garlic), gives it a surprising kick of spice. Since this recipe includes a poached egg, olive oil, and fresh avocado, it's best enjoyed right away.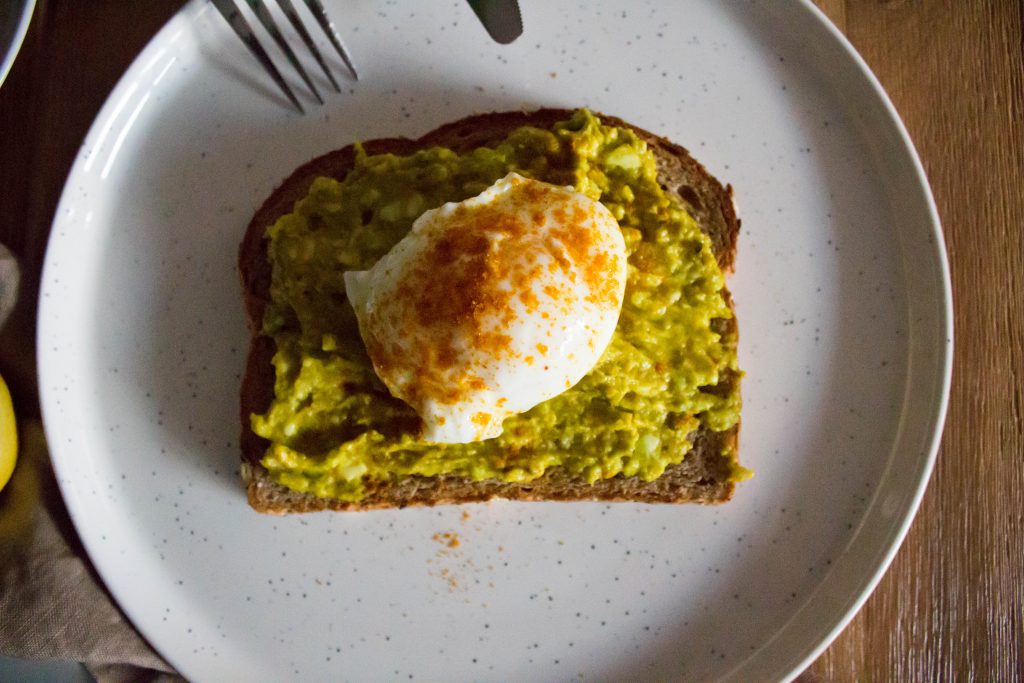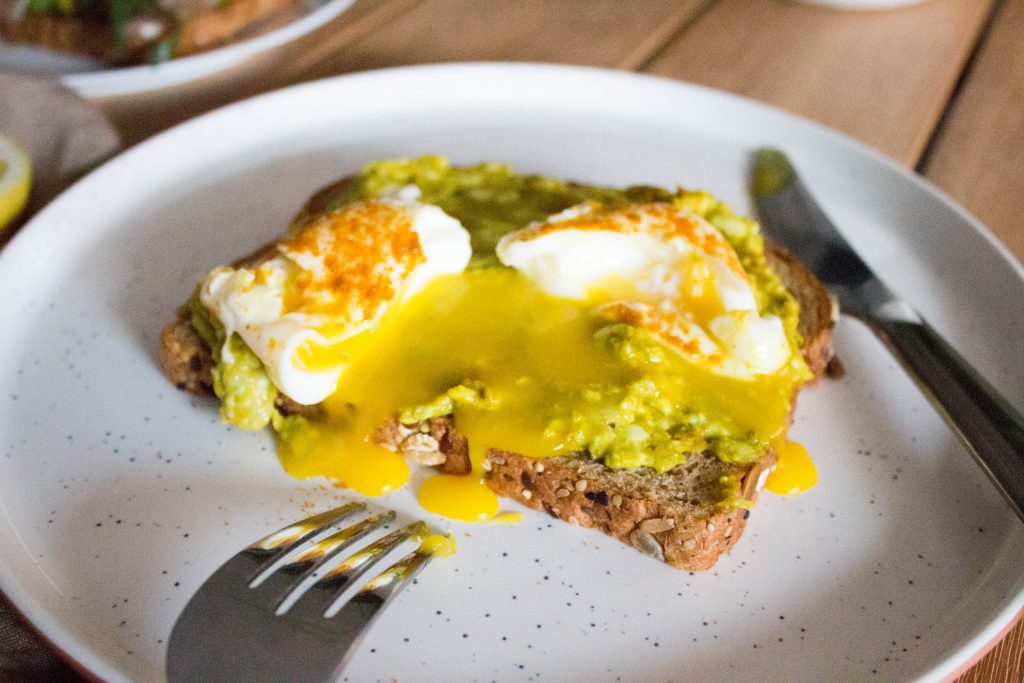 Ingredients:
1/2 avocado*
1 tsp (5 mL) olive oil
1/4 tsp (2.5 mL) curry powder
1/4 tsp (2.5 mL) tumeric powder
1 clove fresh garlic, minced
salt
pepper
1 poached egg
Directions:
Bring a pot of water to a simmer.
Warm the bread in a pan on medium heat until the facedown side is slightly browned, about 3 minutes.
While the bread is warming, mash the avocado with a fork until it's chunky.
Combine the olive oil, curry powder, tumeric powder, minced garlic, salt, and pepper. Mix well.
Flip the bread so the other side can brown.
Crack an egg gently into the simmering pot of water.
Remove the bread from the pan after about 2 minutes, and spread your avocado mixture over it.
Remove the egg from the pot with a slotted spoon after about 3 minutes, and place it atop the avocado mixture.
Sprinkle some more curry powder and black pepper on top of the egg and enjoy!
Notes
To check if an avocado is ripe, push gently on the stem. You can also squeeze the fruit gently in your hand. The less rigid it feels, the riper it is. Perfectly green avocados will have a medium-firm feeling.