I've dated a number of sushi restaurants in the Bay Area–and for the last 4 years, haven't felt that spark of chemistry with any of them. Although my favorite food is sushi, it's also the one I tend to be pickiest about, and after a lot of missed expectations, just didn't really believe 'the one' existed outside of Japan. When I think of food I'm happily committed to, I think of Bi-Rite ice cream, Taqueria Cancun, Pho Tan Hoa, and my mom's black seabass. I think of Laowang, Cejendary, and Sober Company in Shanghai. I think of Jiro Sukiyabashi in Tokyo, and Tong Tong Dwaeji in Seoul. They're sacred places where my stomach and heart become one entity in a borderline spiritual experience.
Sushi is particularly special to me because my journey with food took on another dimension of seriousness after eating at Jiro Sukiyabashi in Japan. More than simply introducing me to tastes so nuanced and beautiful I didn't think they existed, it also showcased the possibilities of unyielding dedication to the art of food. It was impossible for me to find pleasure in sushi for months following. As a result, I've always found sushi restaurants a tad disappointing in the Bay Area. Though they're all great, I wouldn't say that I've had an experience compelling enough to return to any high-end sushi restaurant I've been to in the US. It's fair to cast my standards as too high, or palette as too picky, but I've always had this feeling that there must be that one place I'd fall head over heels for.
I feel fuzzy, warm, and excited about succeeding in my search for the one – Sushi Yoshizumi.
If Jiro Sukiyabashi is a 10/10, then Sushi Yoshizumi is an extremely solid 9, and definitely the best sushi restaurant by far that I've tried in the Bay Area. The red wine vinegar takes 10 years to age, and is from a supplier in Japan that Yoshi-san has worked with for several years. Fish is sourced from all over the world, depending on what's in season. They have two seatings a night and only serve omakase (with a la carte options upon finishing); there's also an option for a sake pairing to go with your sushi. Reservations are required; they open them up a few weeks in advance, and with a max capacity of 10 inside the restaurant, be ready to pounce because they go fast! All seats are at the bar, and it's fascinating to watch Yoshi-San's deft preparation of dishes. The entire dining experience lasts about 90 minutes, and both the tempo and amount of food felt perfect to me. I left satisfied and full, but not stuffed, and there was just enough of a respite in between each piece to keep the cadence consistent. It's $155 for normal omakase, which is what we went with. There's also a premium version that goes for $200-$250, but needs to be specifically requested two weeks in advance.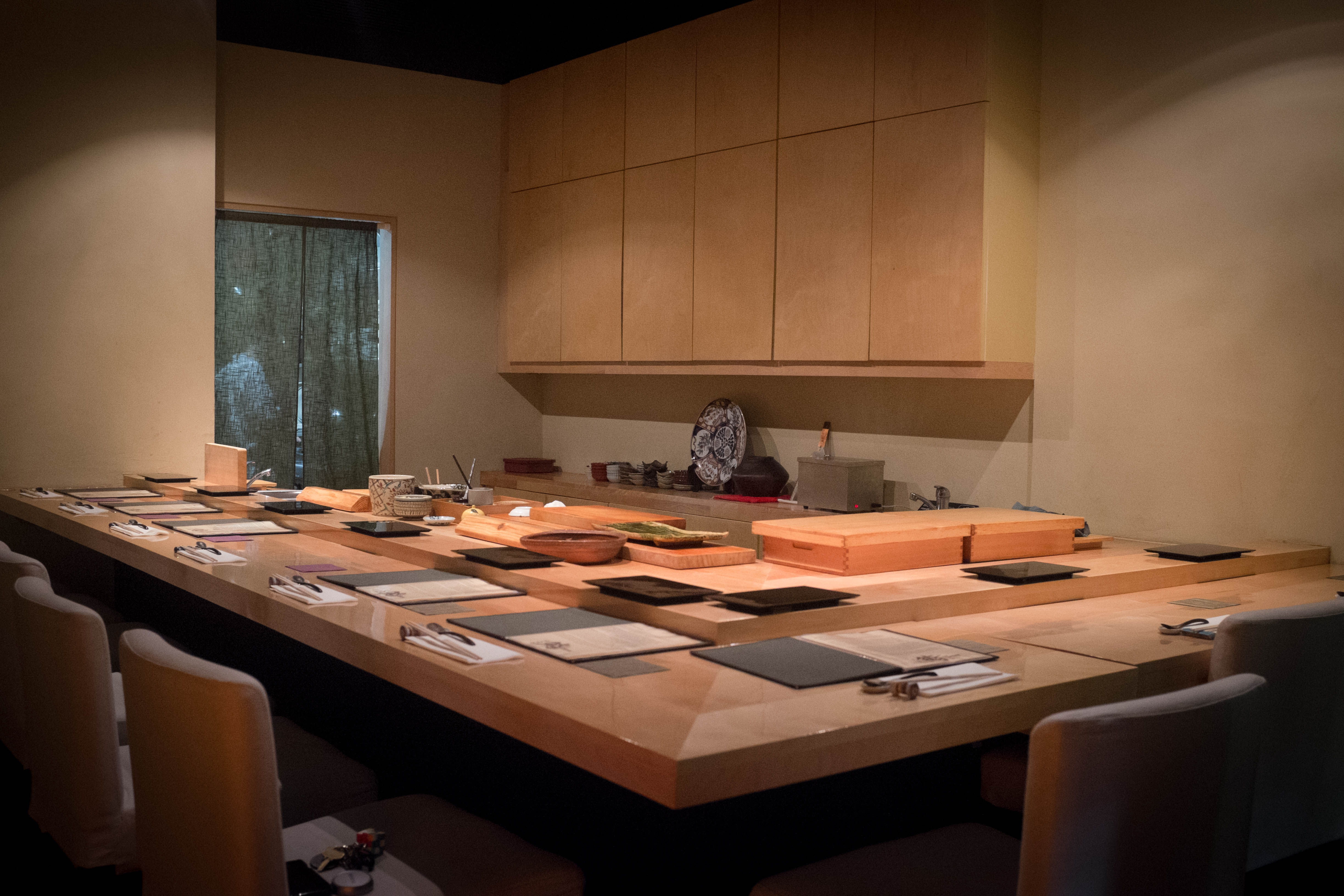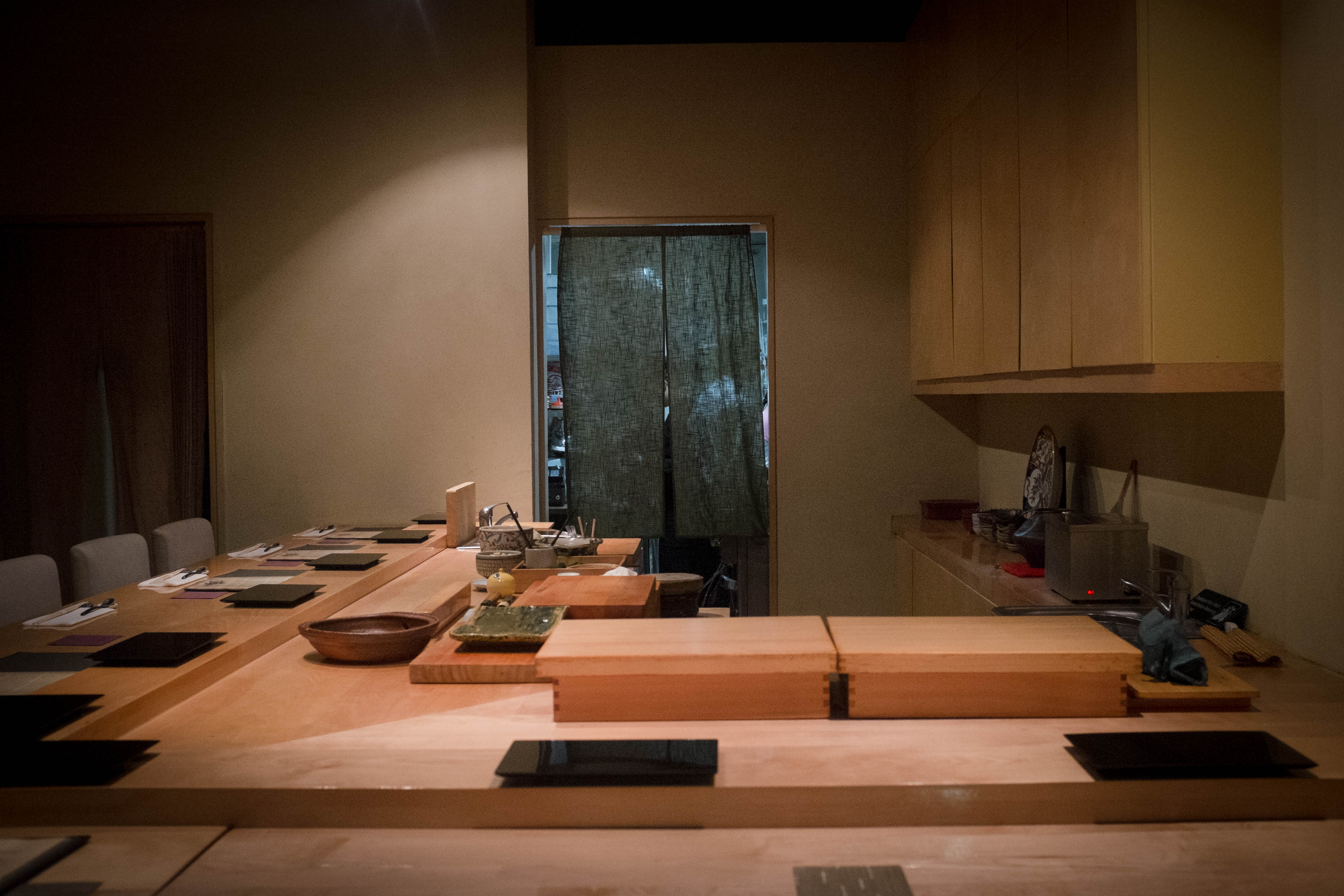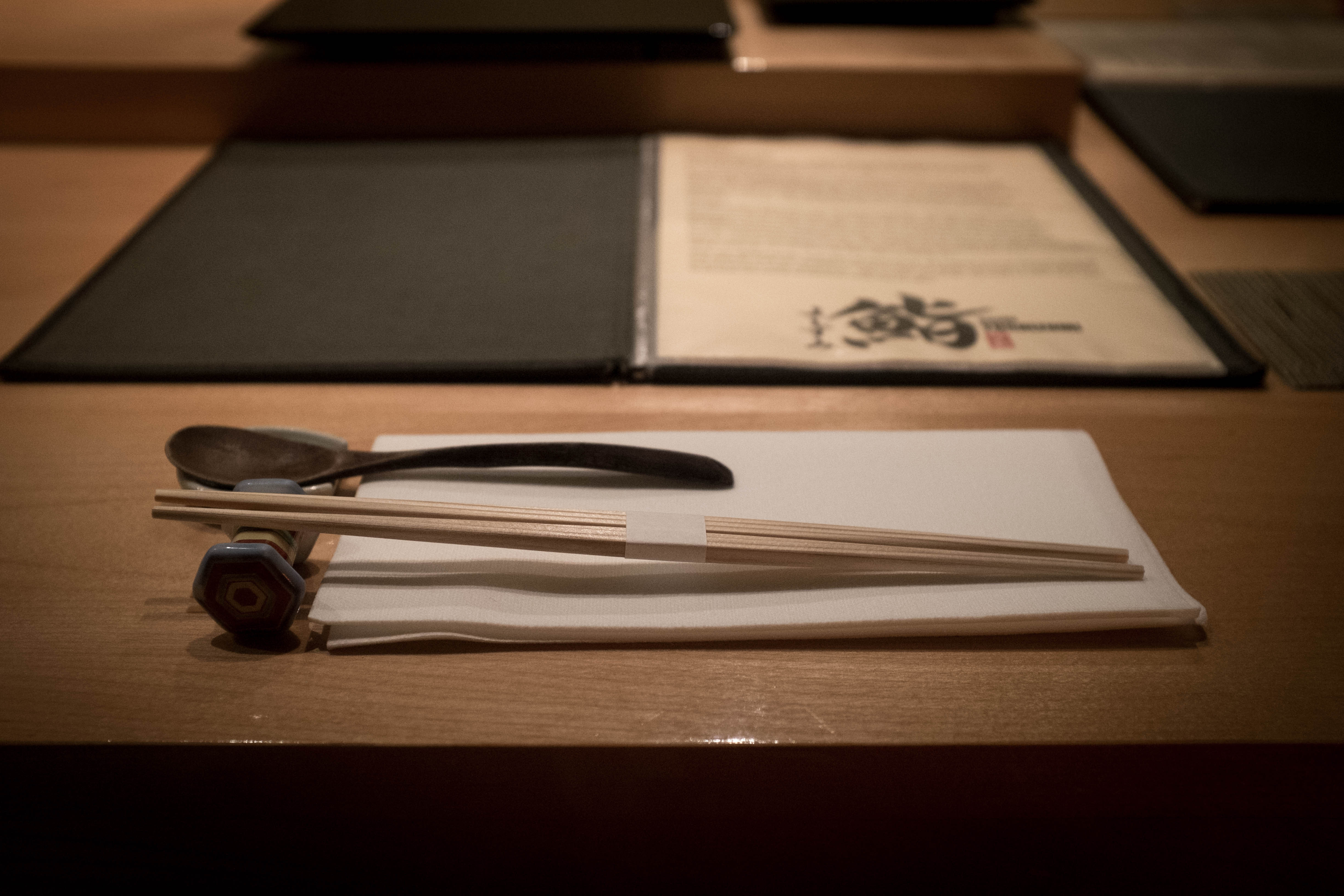 As a nigiri purist, I prefer to skip over non-sushi items in favor of more fish. I tend to pick and choose a la carte based on where the particular fish is from, and which season it is (a good example of this is uni: Hokkaido uni is best in spring, while Santa Barbara uni is tastiest in early fall months). Too many places in the past that I had been to neglected the non-nigiri items of omakase, and the lack of finesse was visible in the opening dishes, as well as the dessert. It leaves what should be a neatly packaged experience frayed at the ends. Yoshizumi is the first place I've been to where I would say the non-nigiri courses were as impressive, or more impressive, than the nigiri, and quality doesn't wane with time. With 7 items before nigiri, 3 were knockouts (10/10), 3 were incredible (9/10), and only one was 8/10. The home runs included:
Japanese egg custard with Hokkaido hairy crab and snapper: Egg custard is a common dish at Japanese restaurants, though I'm fairly sure it was my first time eating Hokkaido hairy crab. I'd never think to pair it with the egg custard, but it was a lot more subtle than I was used to
Ankimo (monkfish liver): Liver sans dry, gamey taste, this was my favorite non-sushi item of the night. Texture was somewhat similar to medium-soft tofu with a sweet, creamy finish that reminded me of uni.
Japanese seaweed salad: For me to think that an appetizer-like dish without any fish or protein was a meal highlight at a sushi restaurant should be enough to make my point. Not your average wakame, but delicate threads of seaweed gently pulled together by two slivers of okra, and enhanced by the smallest, sweetest tomato.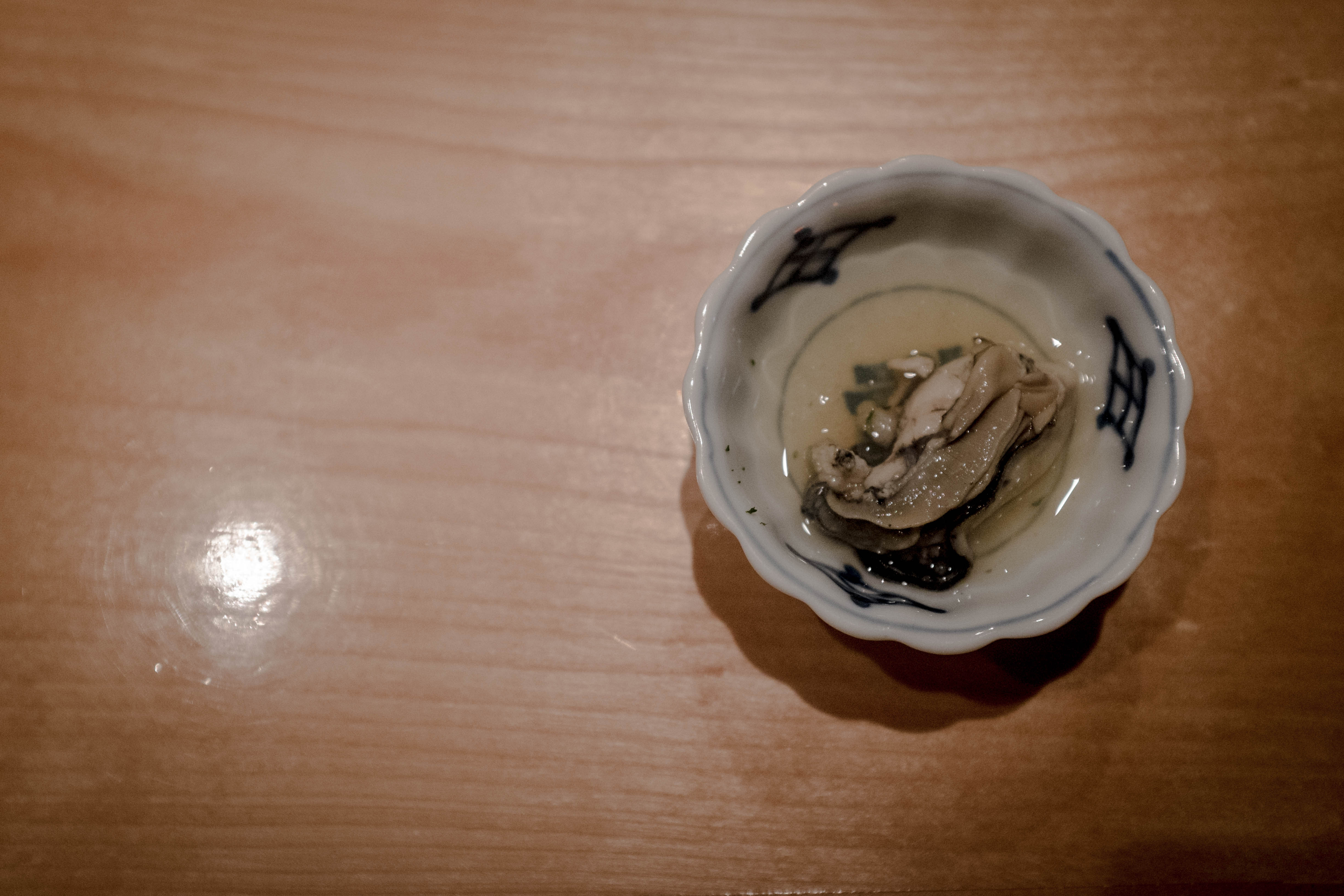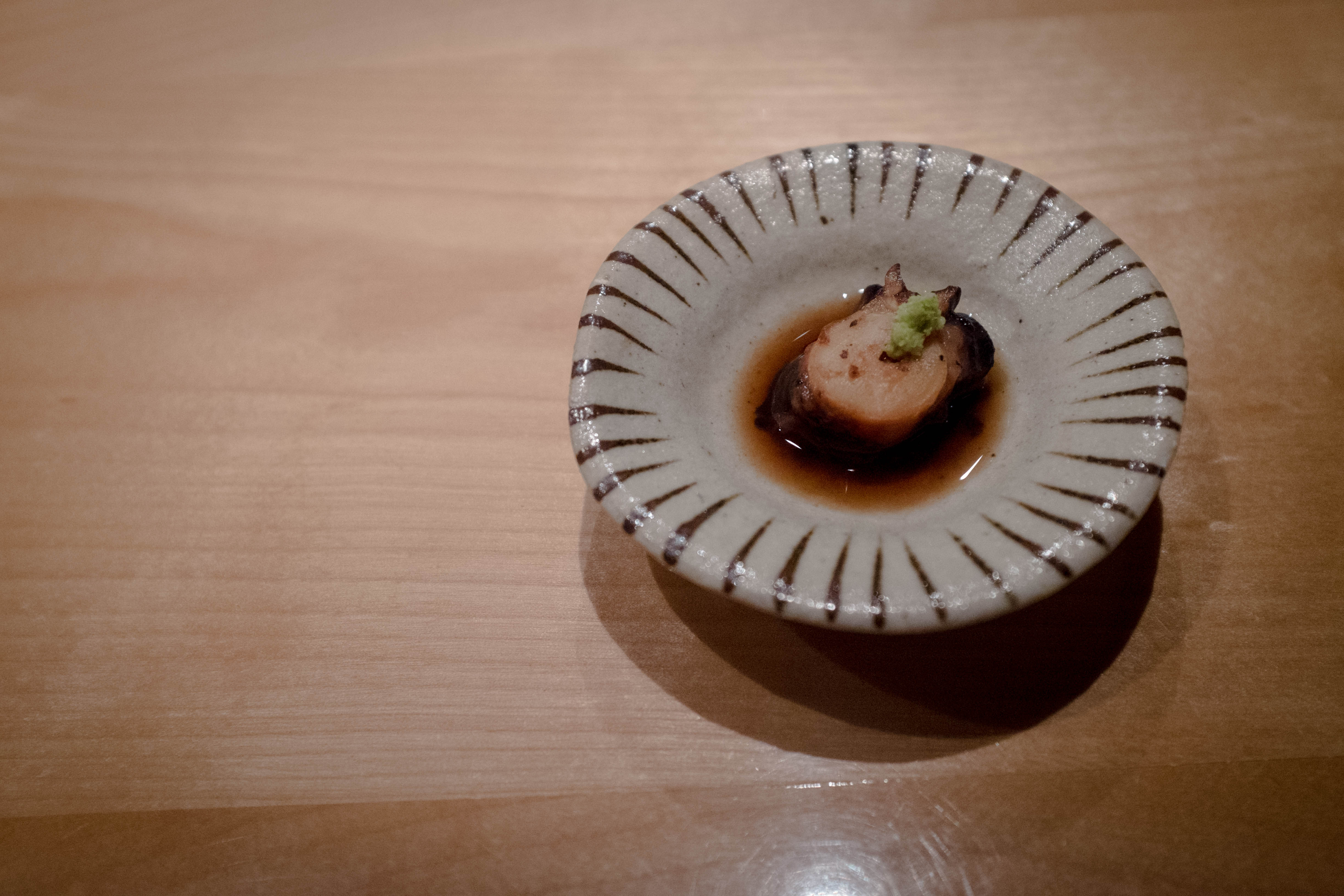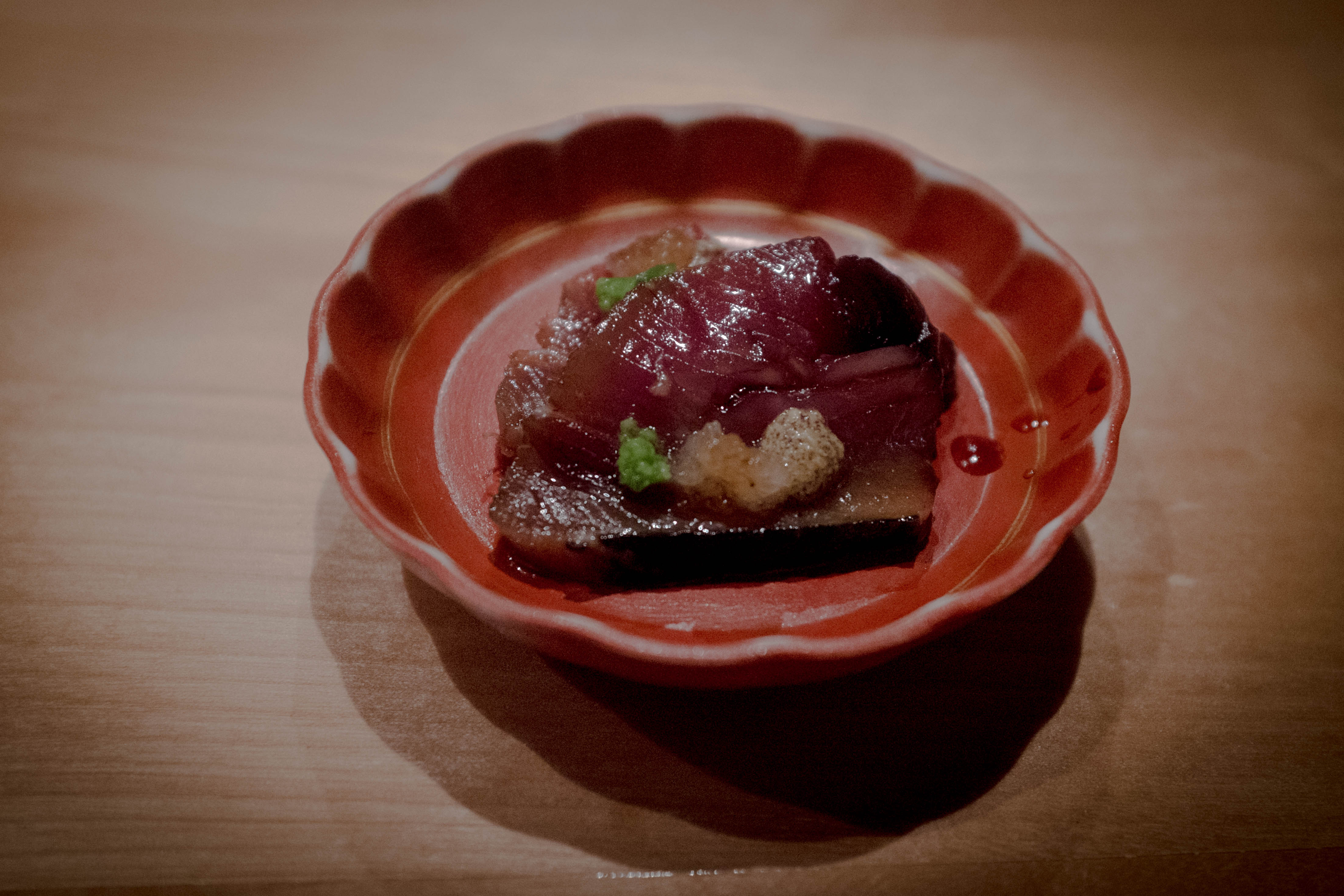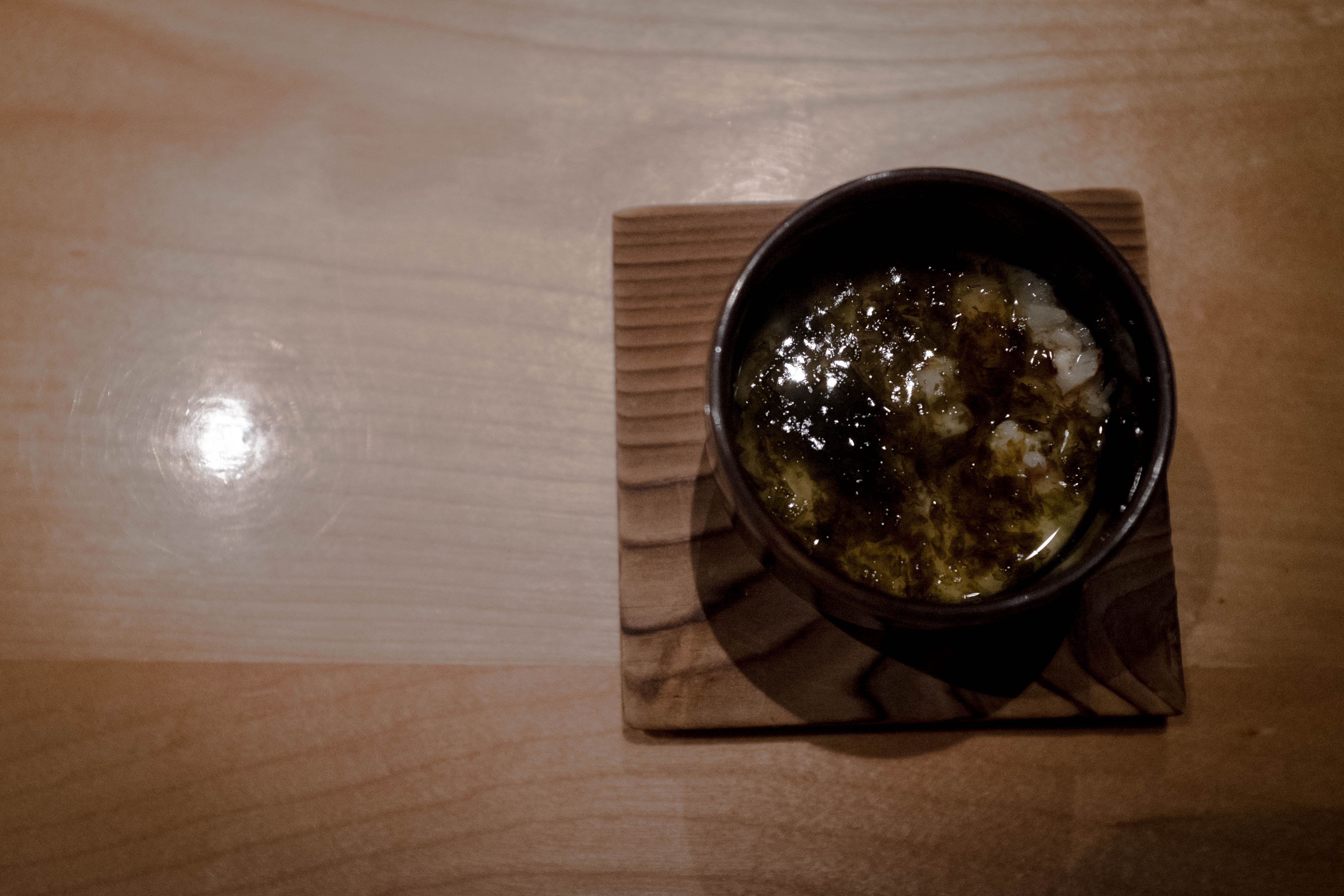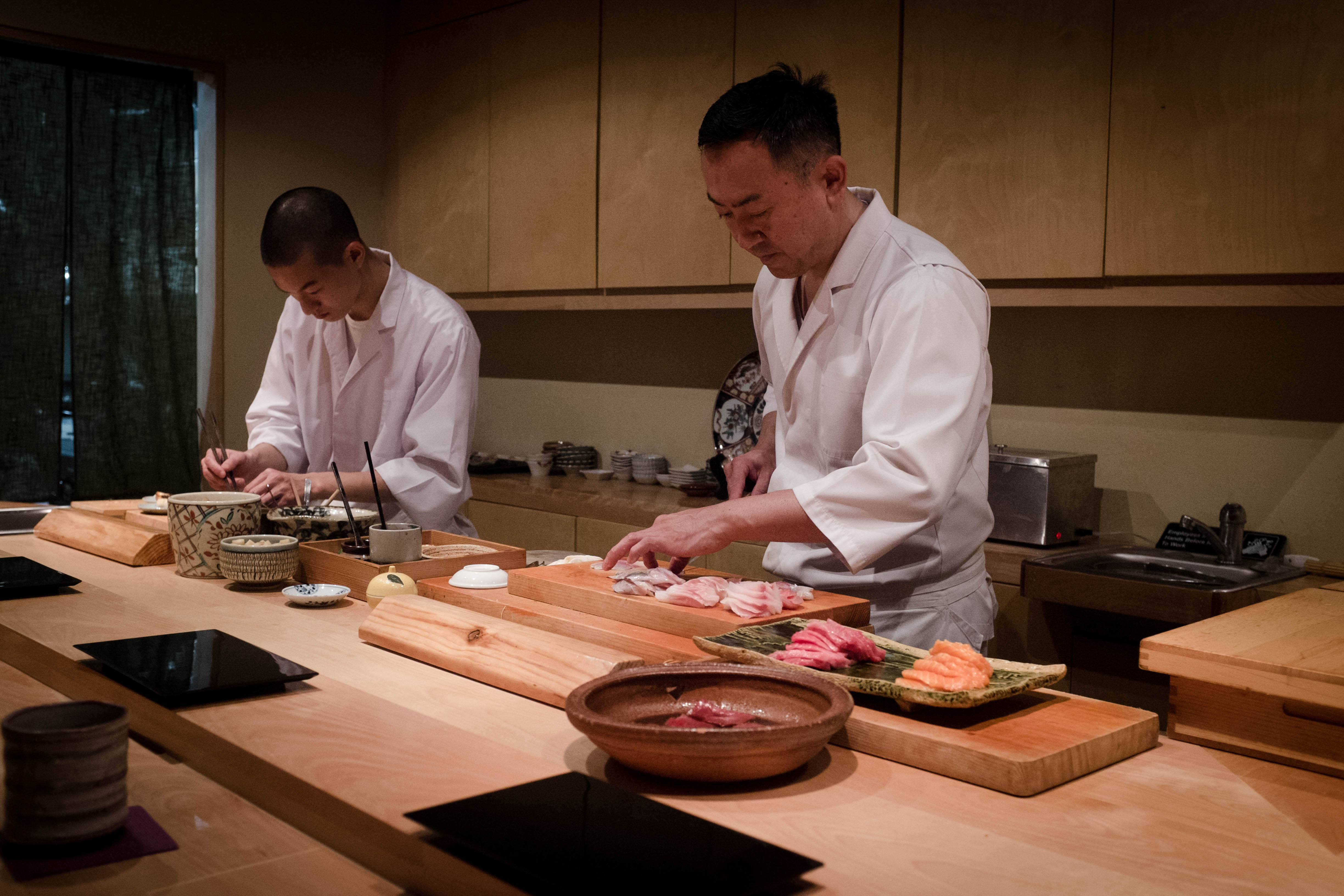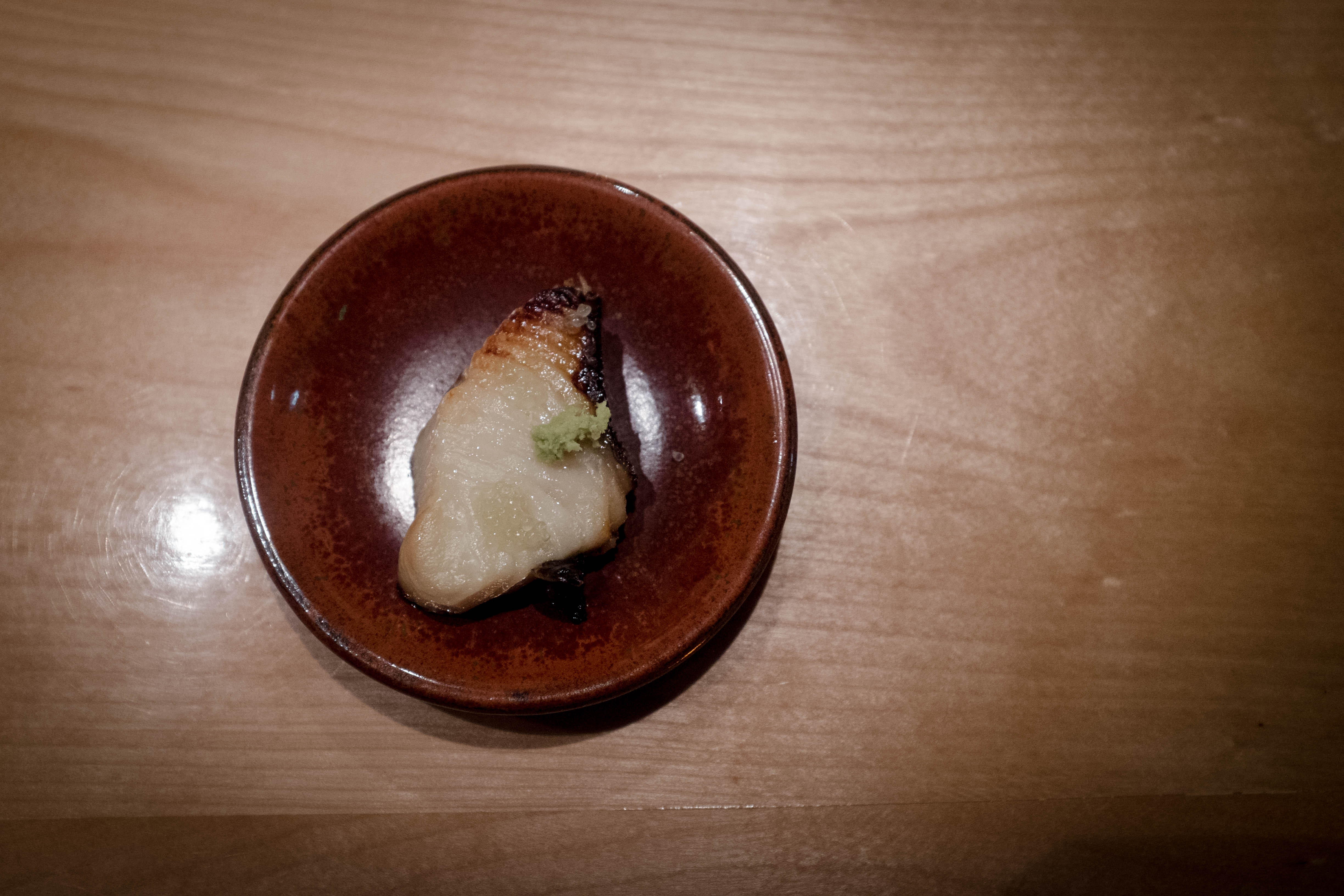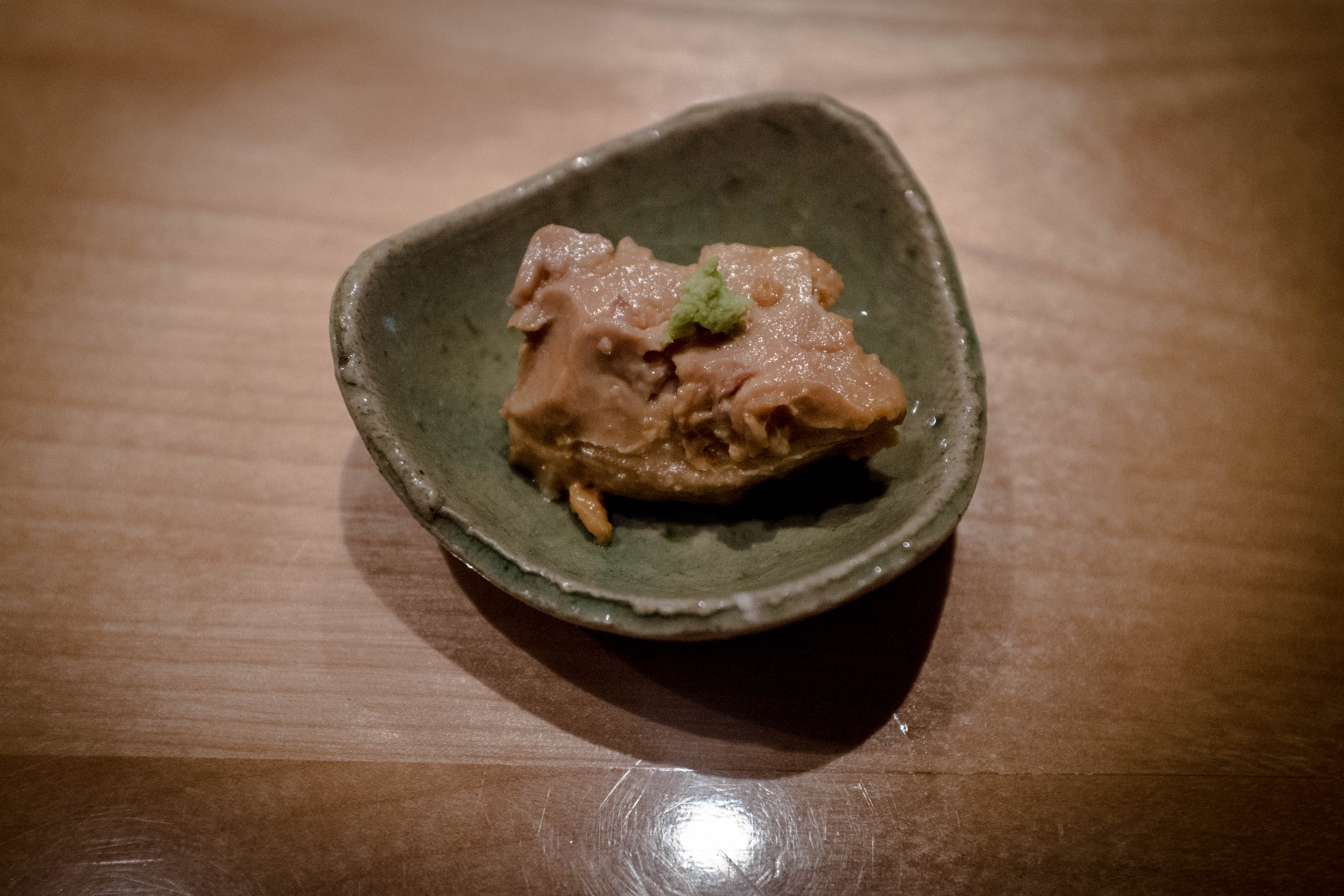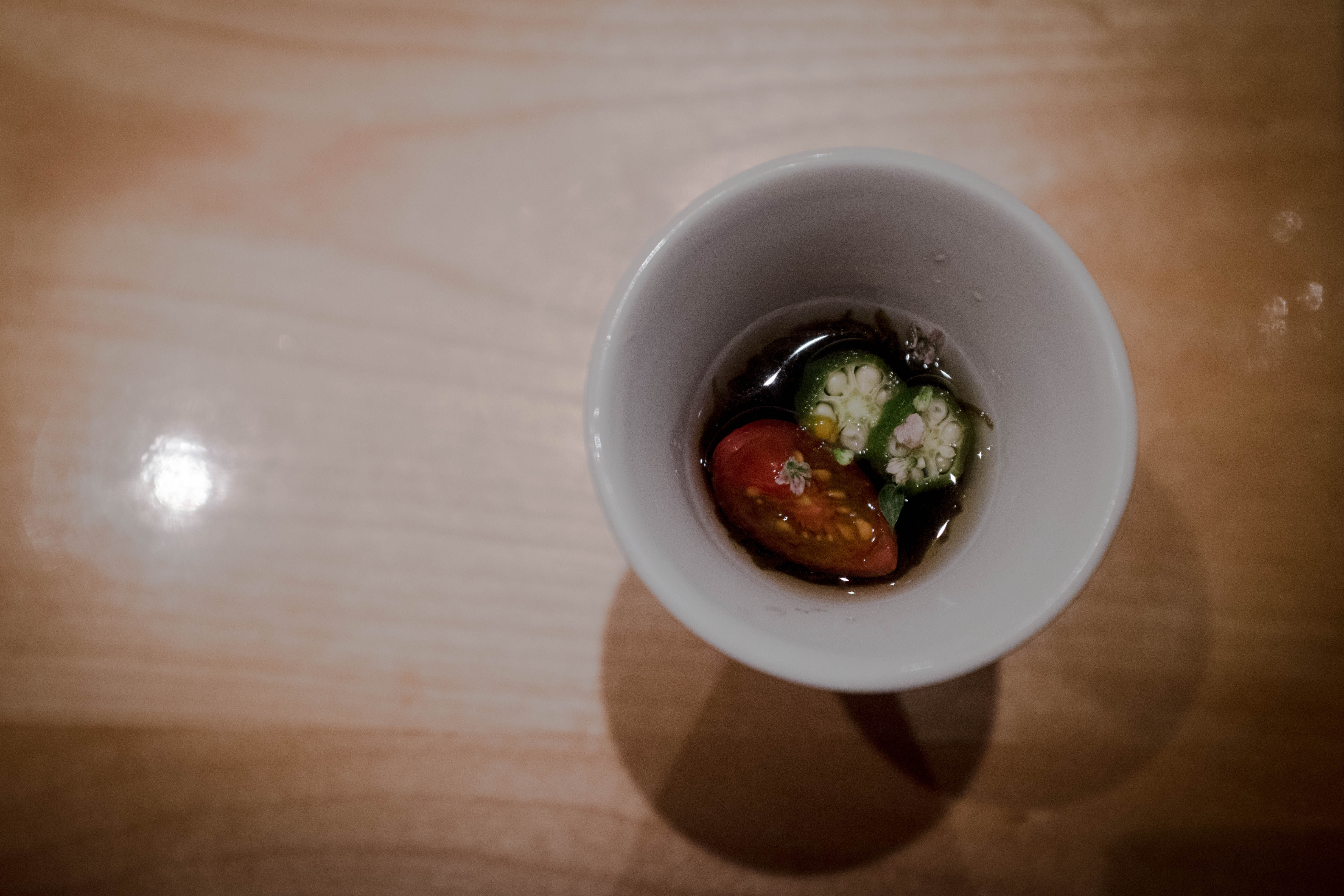 As soon as we finished the first phase of our meal, my hopes skyrocketed for the nigiri, and I was not disappointed. Of 11 pieces (12 counting tamago), I thought 6 were 10/10, 4 were 9/10, and only 2 were 8/10. That's an average rating of 9.3 per piece! The philosophy at Yoshizumi is to keep things simple and straightforward, so there's not a lot of wildly innovative prep here. So many of my favorite flavors were so subtle that I had to do a double-take and clarify with Yoshi-san about preparation methods. Some notable highlights:
Wild King Salmon: barely smoked, this was the first piece I had to ask about–the smokiness was so discreet that I couldn't be completely sure it wasn't raw.
Maguro (bluefin tuna): I'm a chu-toro loyalist, and honestly? Maguro would never be my first choice of tuna cuts on an a la carte menu, but it turned out to be my favorite piece of this meal! It's the vanilla cut of tuna since it's on the leaner side, and human beings love fat. But this maguro changed that for me; it was just as tender as some of my most memorable bites of chu-toro in Osaka, but remember–this is maguro. The point I'm trying to drive home here is that Yoshi-san somehow managed to make a lean cut of fish taste as tender as a fatty cut (similar to if the texture of chicken breast somehow became as tender as poached cod).
Sanma (mackerel pike): Though early fall is mackerel season, sanma being a knockout came as a surprise to me. This is another piece I had to inquire about, as it was ever so lightly torched. There was a hint of smoke in the aftertaste that piqued my curiosity, and it turns out that the piece was torched-touched for a split second. Mackerel has a reputation for being particularly 'fishy', and it's not a fish I opt for when given a choice. Not only was it visually stunning with one clean slice on top, but its aesthetic betrayed its unexpectedly soft and nuanced taste.
Uni Ikura Don (sea urchin, salmon roe, rice bowl): Santa Barbara uni's sweetness came through clear and strong on this one. The uni/ikura pairing is perfect in abstract, but freshness is crucial in in determining whether their aftertastes are sweet or briny, which makes it harder to execute than you'd think! Clearly not a problem in this case; after all, it is uni season, which might account for why I found the uni to taste remarkably creamy.
Anago (sea eel): Another unexpected highlight, anago is the saltwater cousin of unagi. This piece felt steady between my fingers, yet I was blown away by how easily it came apart once I ate it. It was as if a magical gel holding the piece together dissolved to melt the fish into my tastebuds.
Tamago (egg): This tamago may be better than the one I had at Jiro Sukiyabashi. It had a freshness that I'm still trying to put my finger on; there was a distinctive brightness to the tamago that I hadn't tasted at other places I've visited in the past.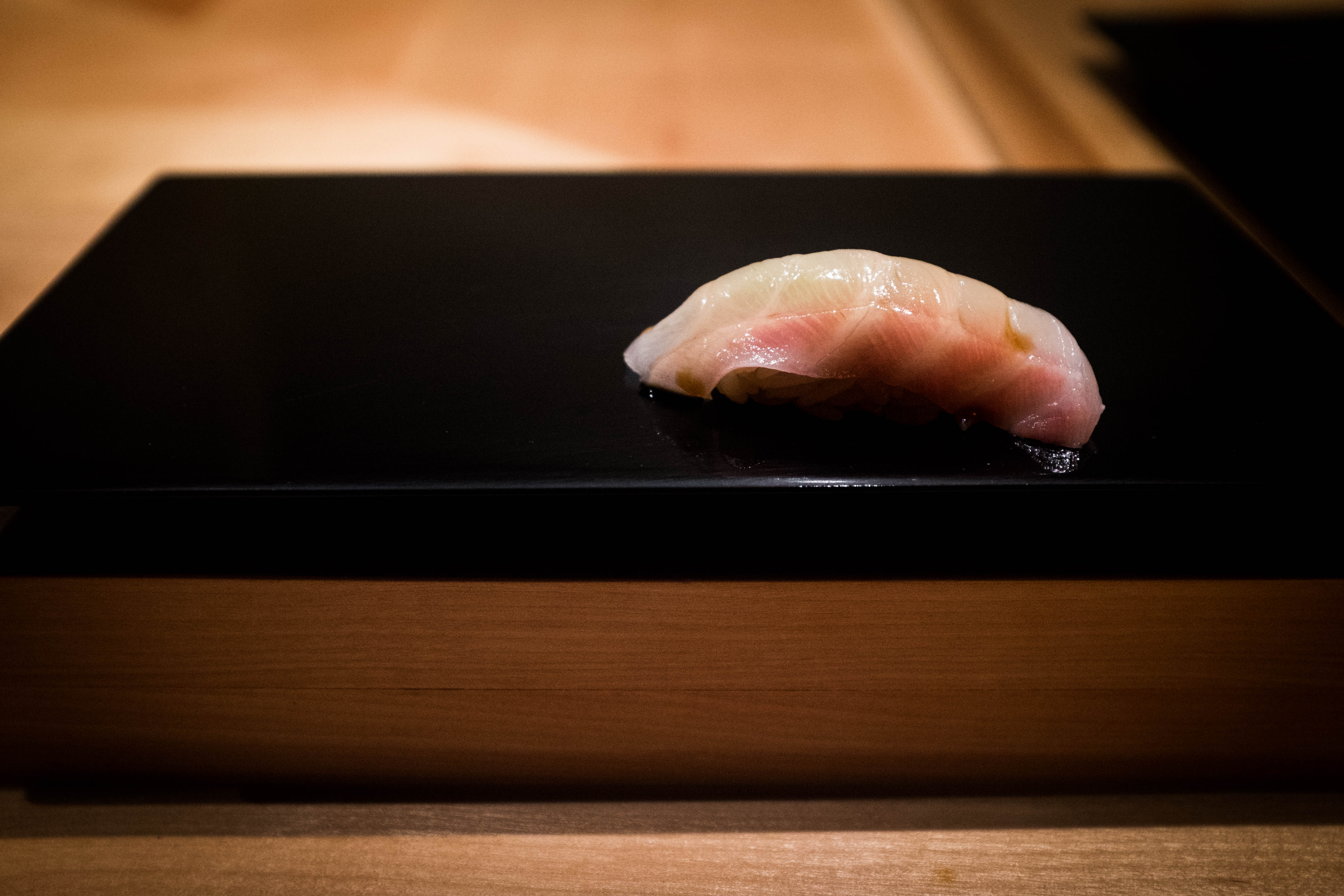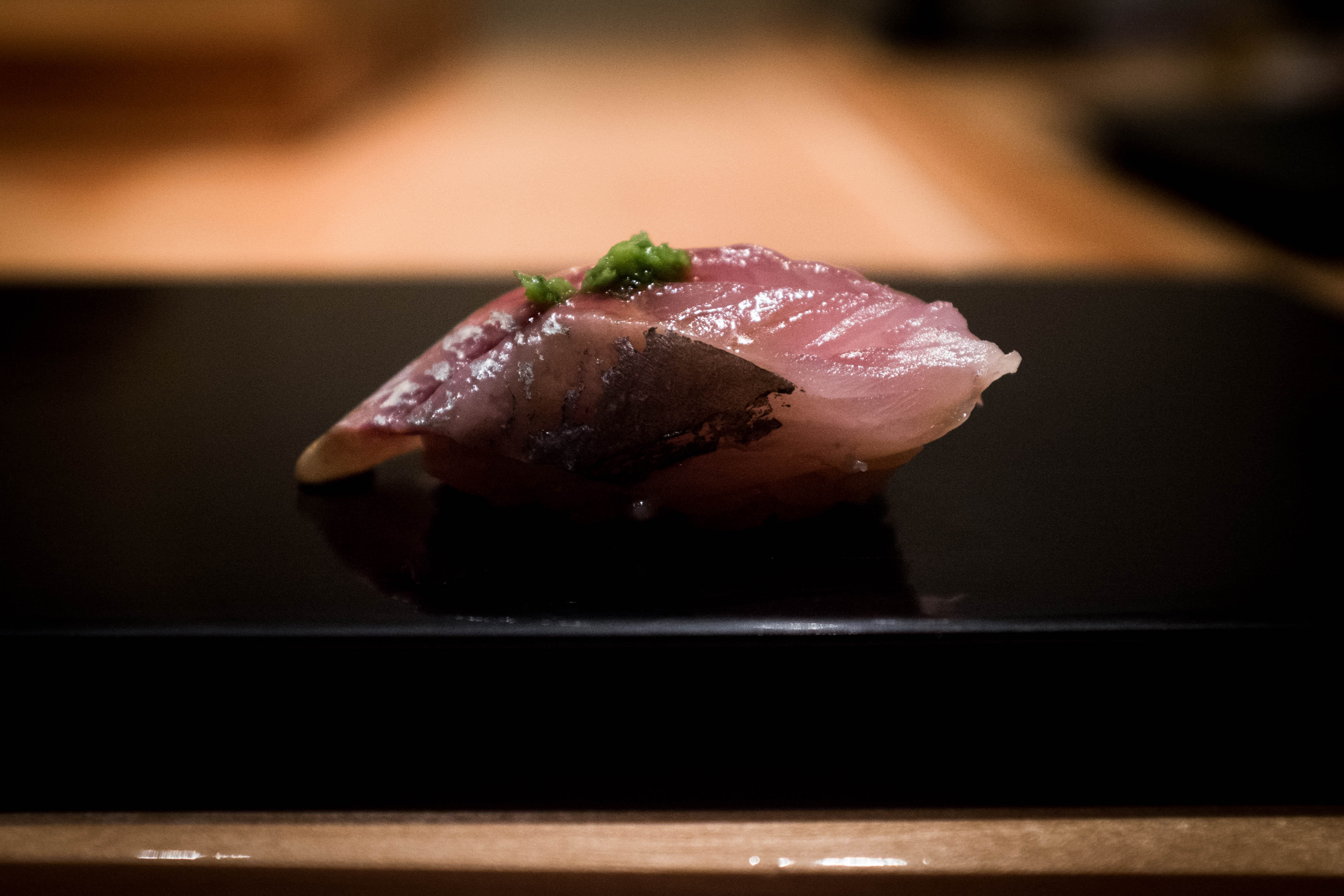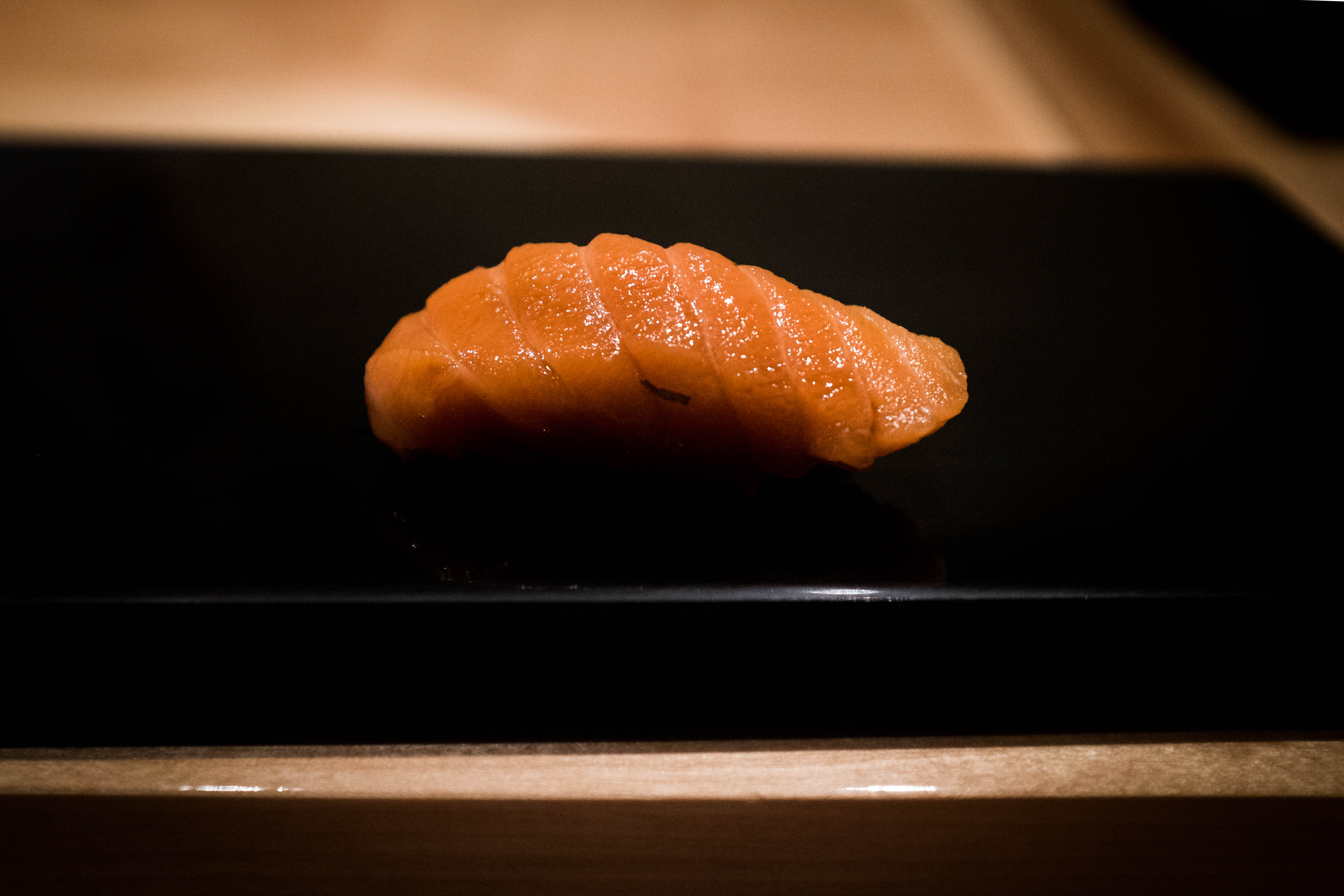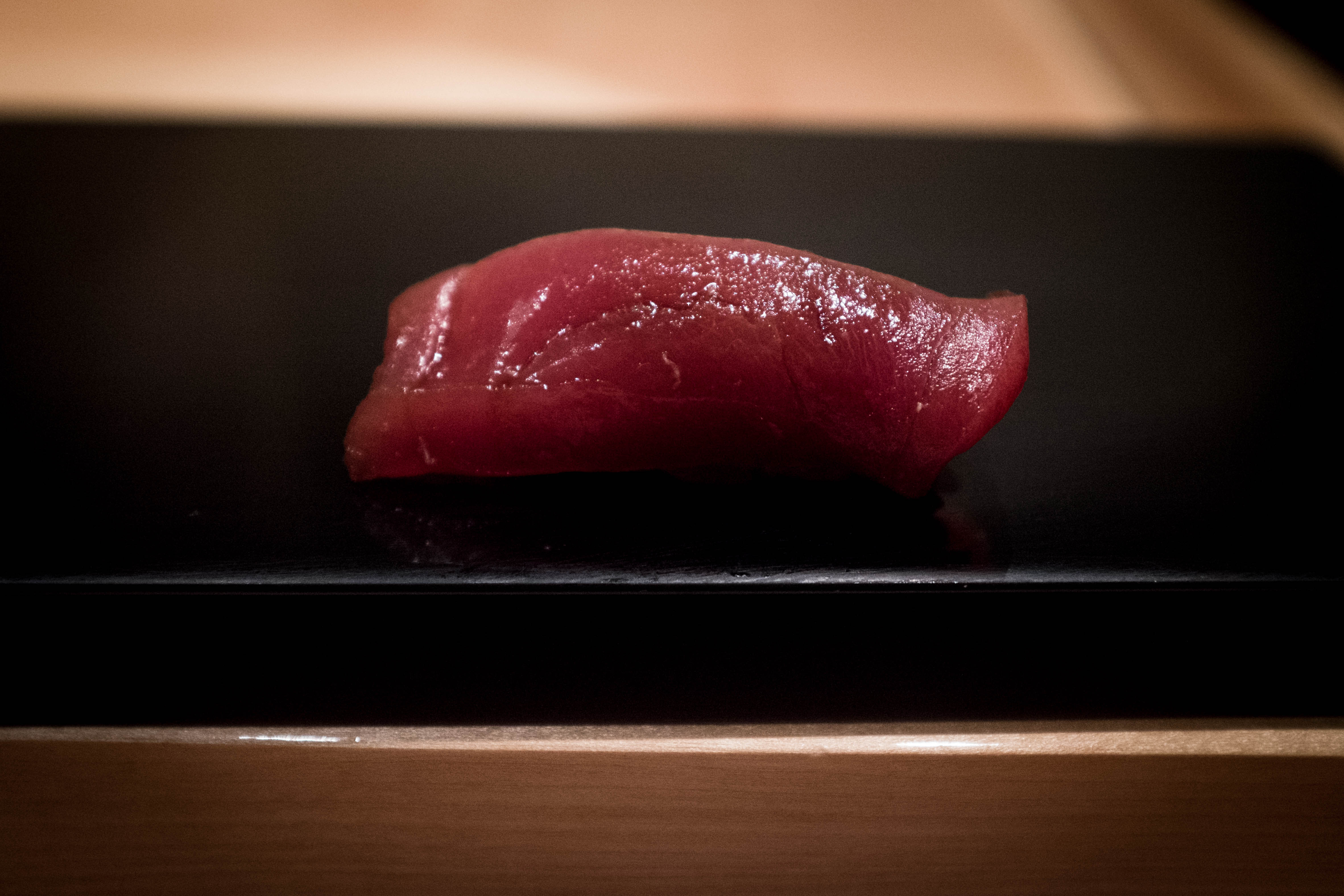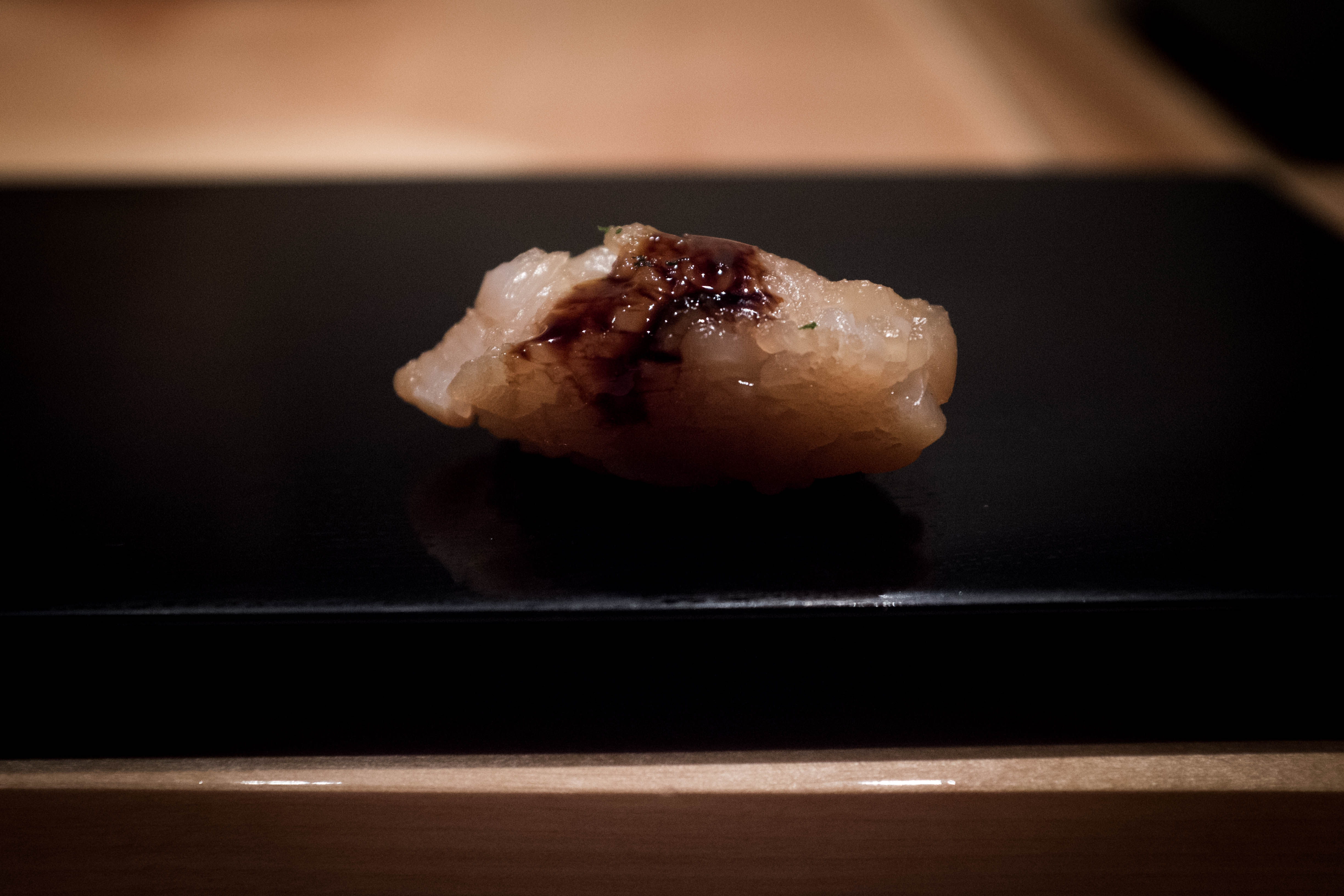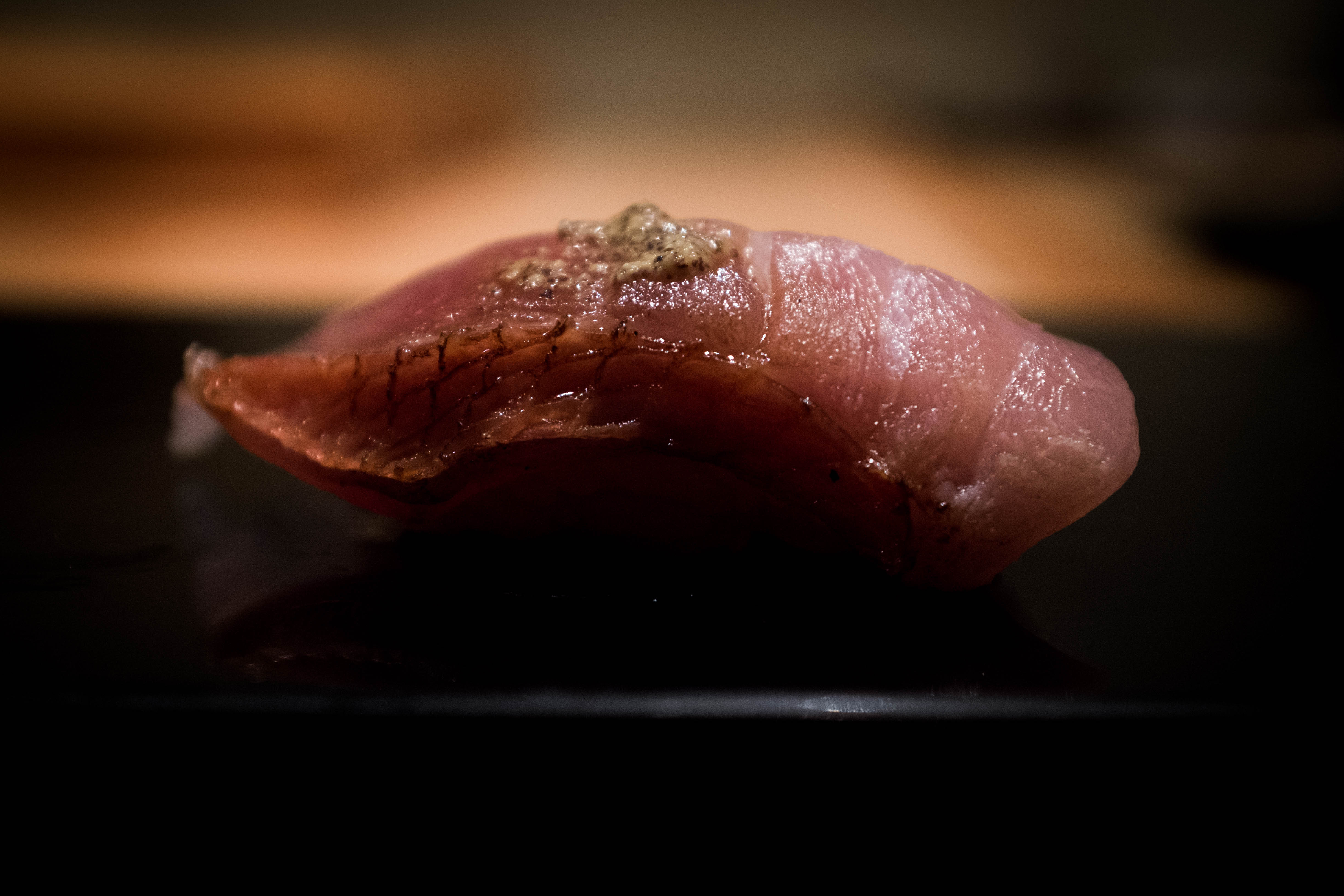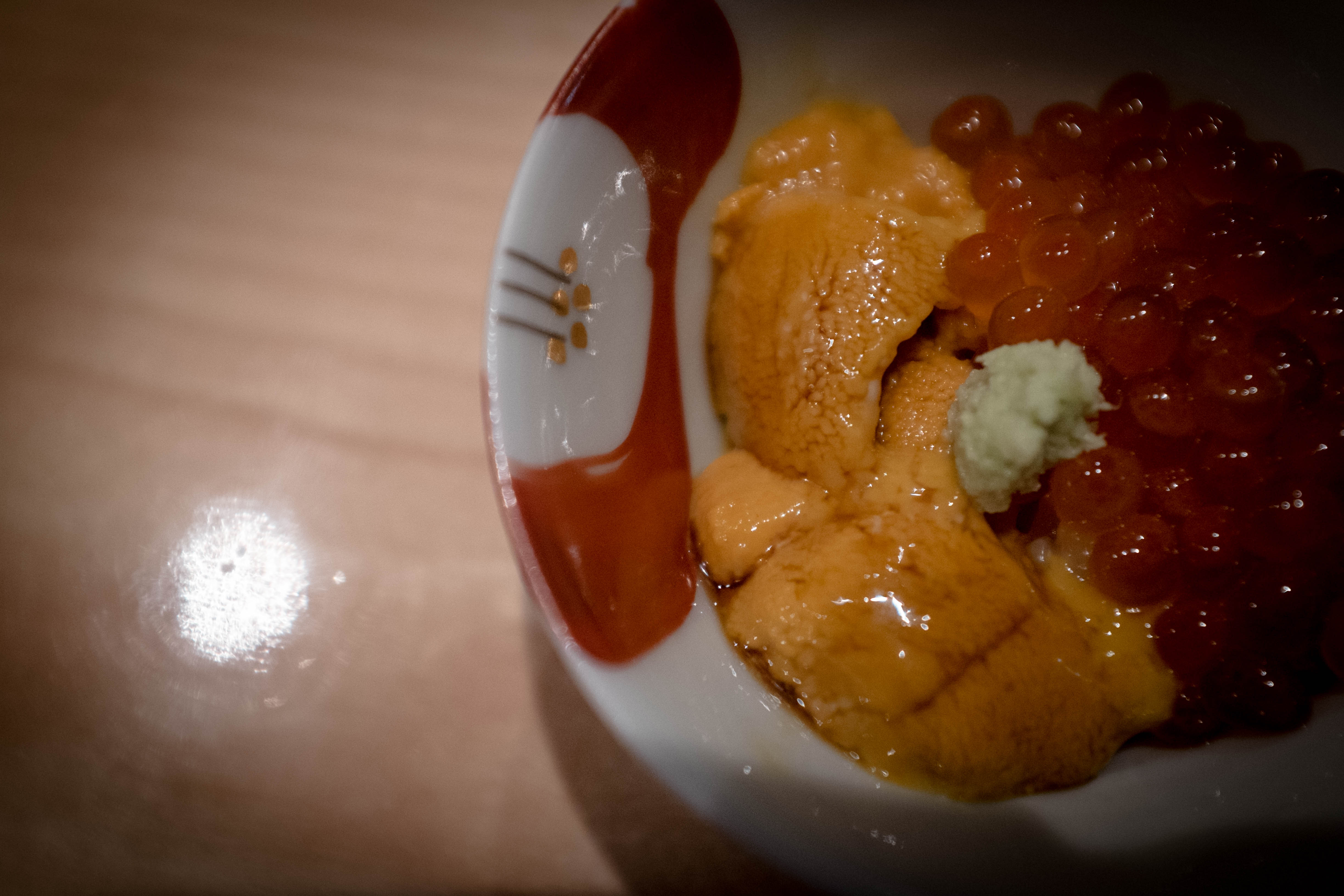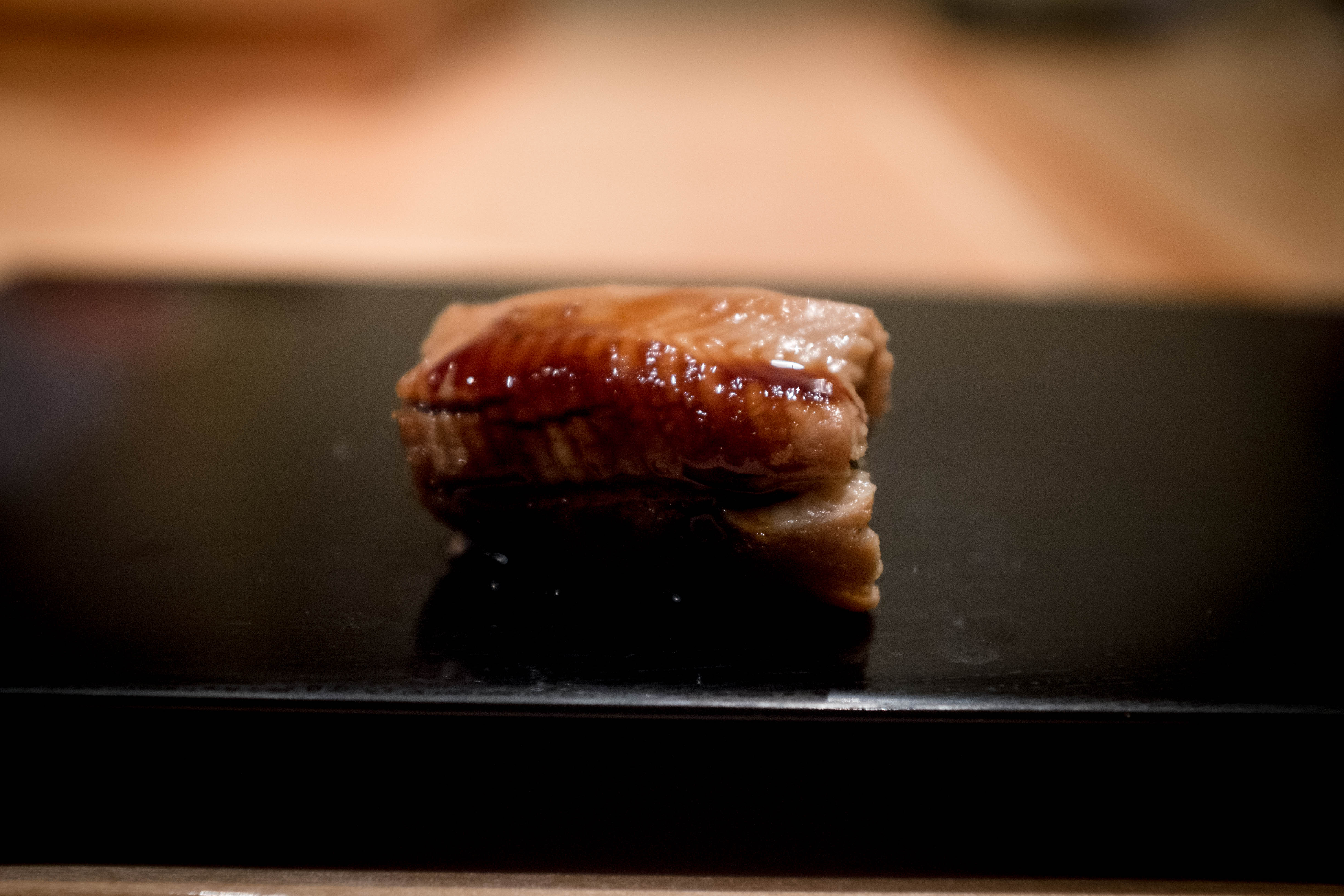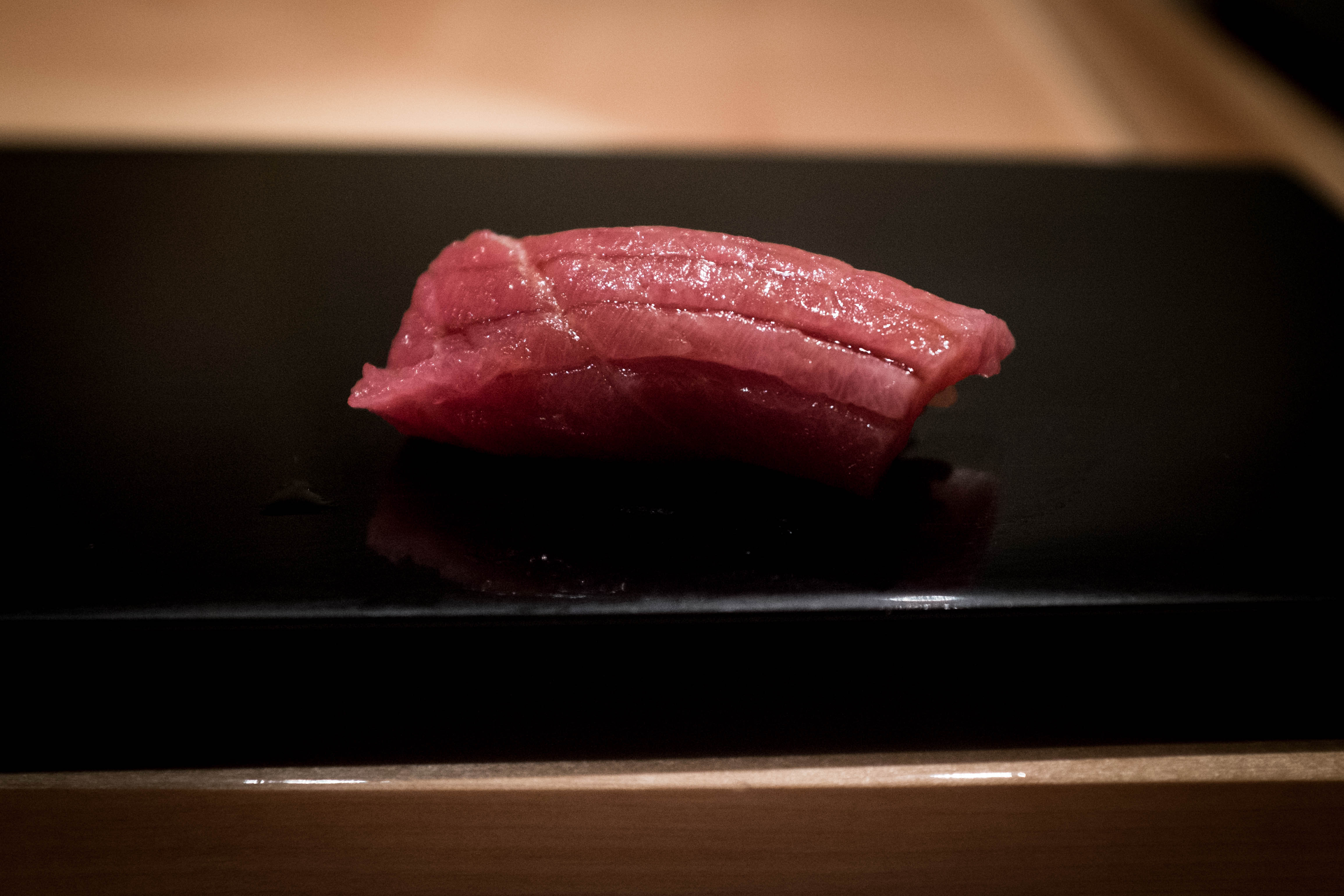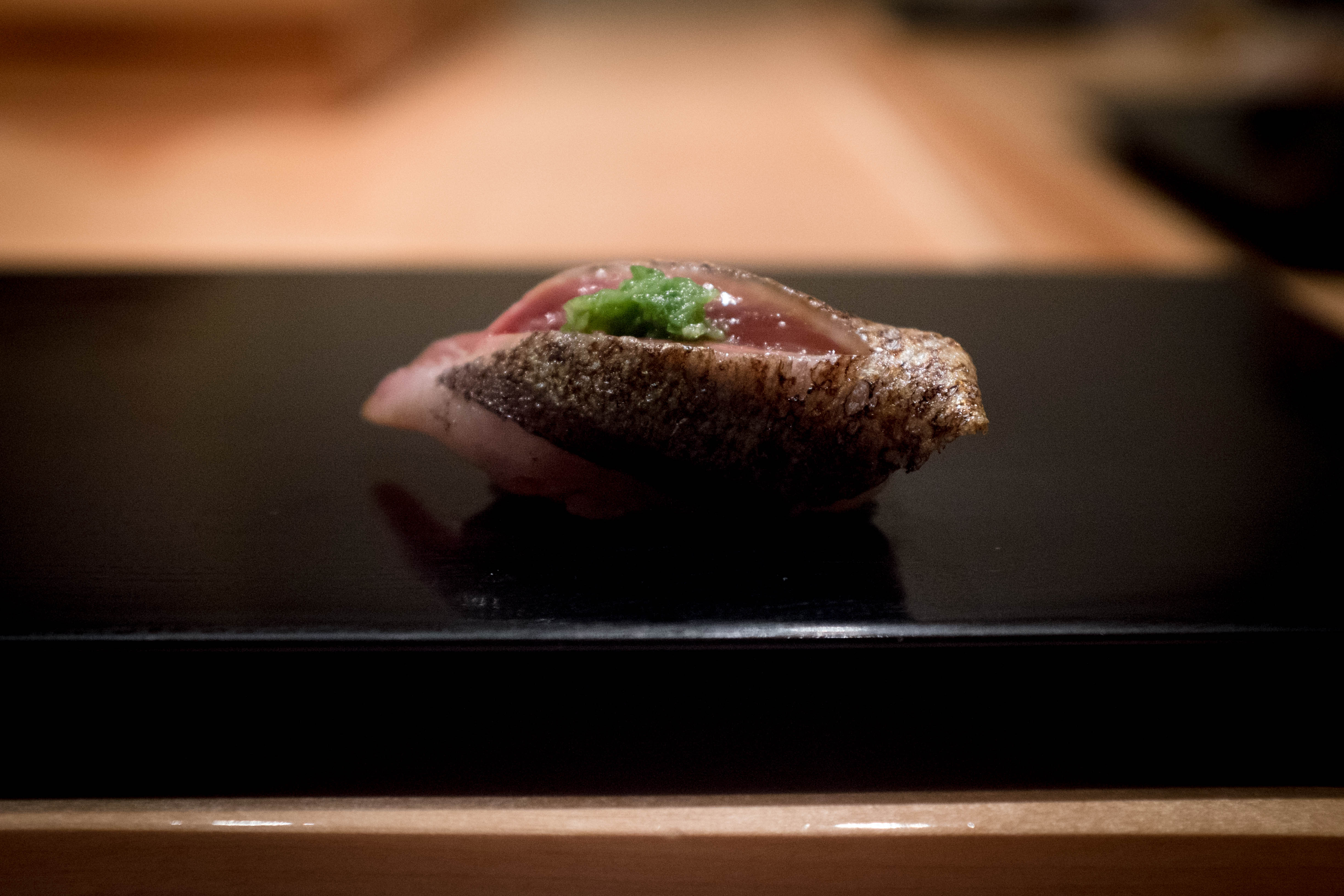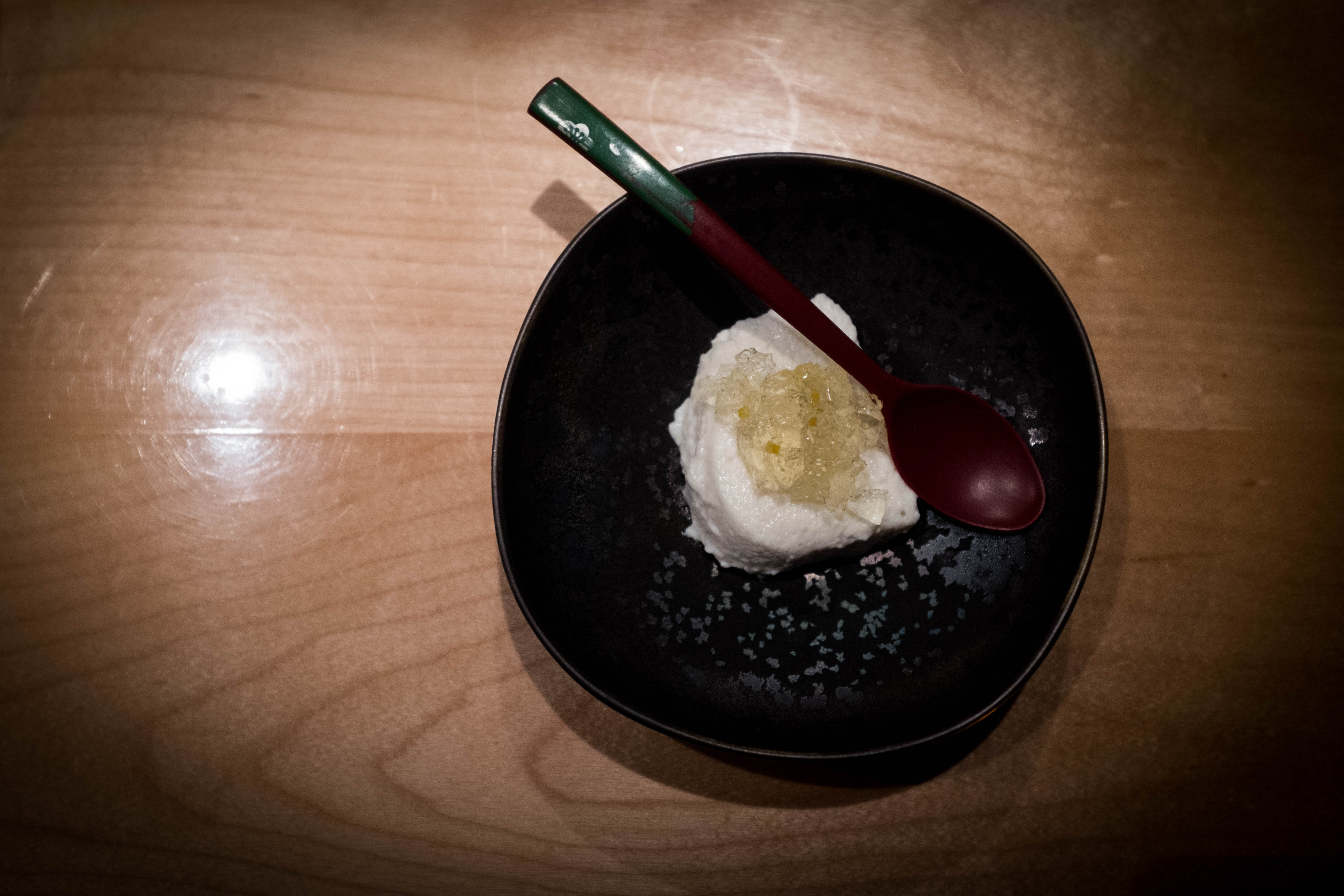 Part of what made Sushi Yoshizumi so standout was the focus on keeping flavors uncomplicated. The pieces that I enjoyed the most were classic cuts available at most sushi restaurants. In fact, there wasn't a single fish in our omakase that was particularly novel, or that I hadn't tried at a restaurant. There's a clear emphasis on accentuating existing flavors, as opposed to creating a different one through a more experimental approach. If sushi were fashion, Yoshizumi would be Everlane – a relatively young shop highlighting classic, timeless styles. What was really impressive was that there were only 2 cuts of fatty fish in our entire meal, yet every single piece was so smooth that it could have easily been mistaken for a belly cut. It goes to show that quality is tightly coupled with the execution, and that little details make important contributions to experience. Yoshizumi strips away a lot of interesting garnishes and sauces, so those coming into this meal with the expectation that they'll taste quirky and new fish might not be satisfied with what they have to offer; the meal is very much about rediscovering how delicious the simple combination of fish, rice, and soy sauce can be on its own.