Edit: I had a couple of friends asking why this item was no longer available, and unfortunately didn't realize that I posted this during the last weekend this item was on the menu! Lily is no longer offering their fried rice until indoor dining resumes in SF. Stay safe, and hopefully we can all indulge in some of the most amazing fried rice once the pandemic is over.
If there's anything my friends know, it's that decadent food is my choice of sin. Lily transforms fried rice, embellishing the classic leftovers dish with wagyu, uni, ikura, and crab, and I'm here for it.
The only thing I've had that comes close to this dish is the wagyu beef bowl from Fat Cow in Singapore, where the bowl contains wagyu, uni, caviar, foie gras, and an onsen egg. It's also $73, and the portion size is definitely only enough for 1 person to eat. Not exactly a staple in my diet, but definitely worthy of a splurge on vacation. I told myself I'd probably make a trip back to Singapore just to have that bowl again, because I'd never come across anything similar in the US.
I originally saw this dish on willwanderforfood's instagram, and knew I had to try it! Dac biet fried rice sits at a hefty price tag of $68, which sounds like a lot for fried rice, but I mean it when I say that it was 110% worth every penny I paid for it.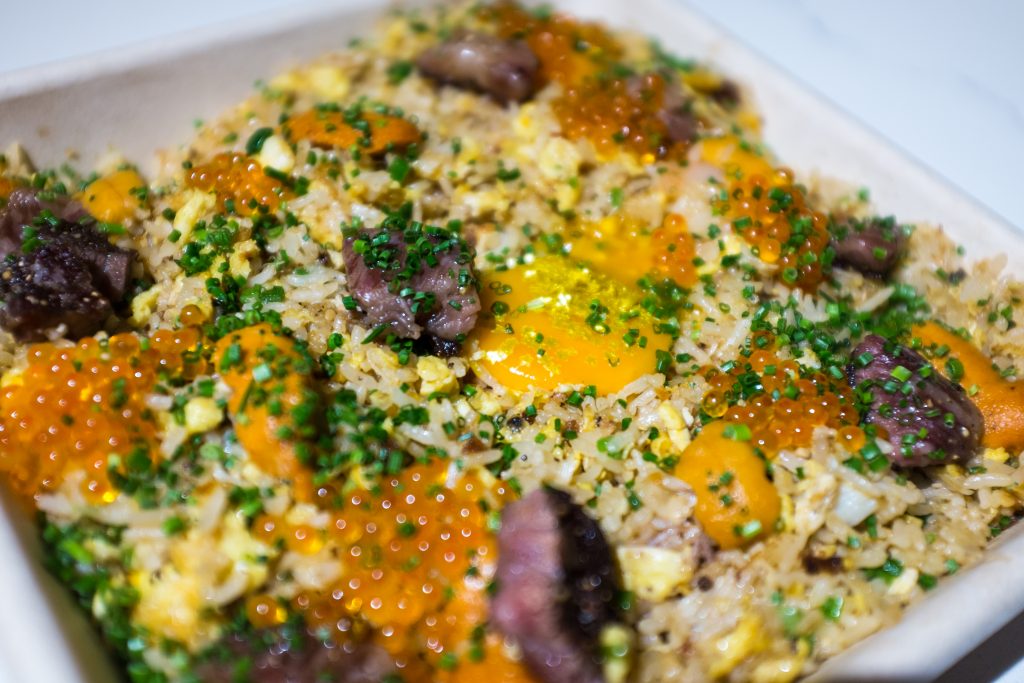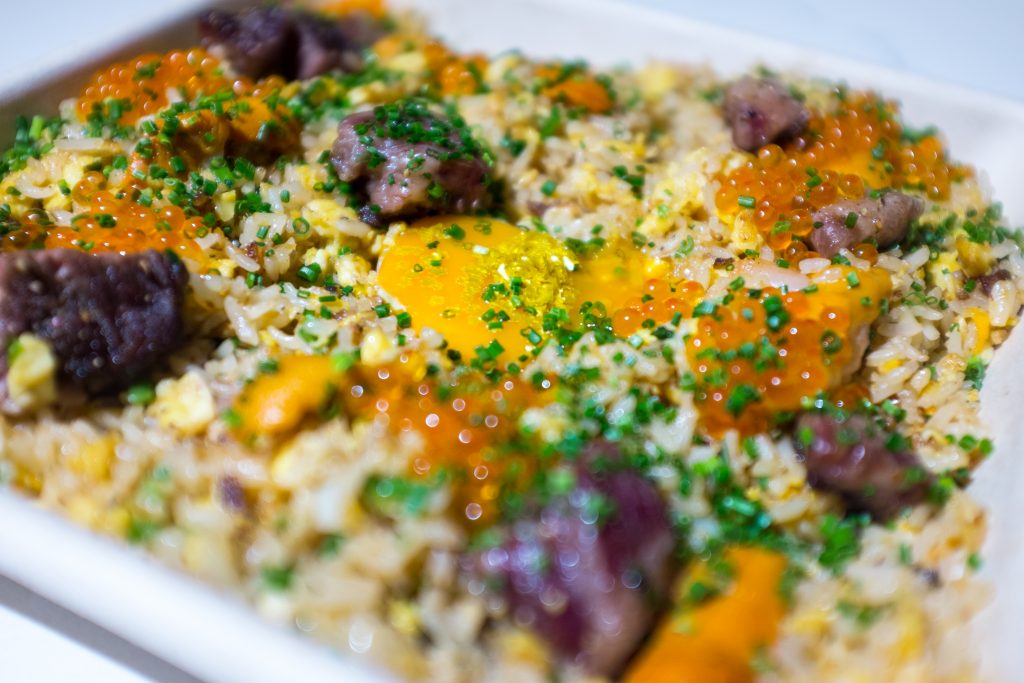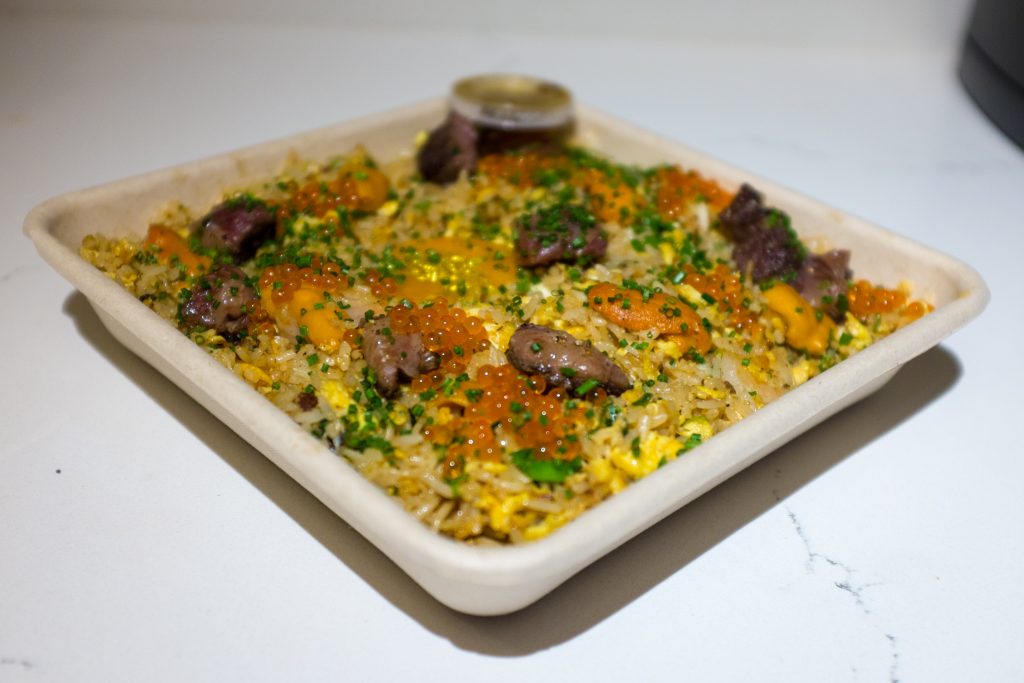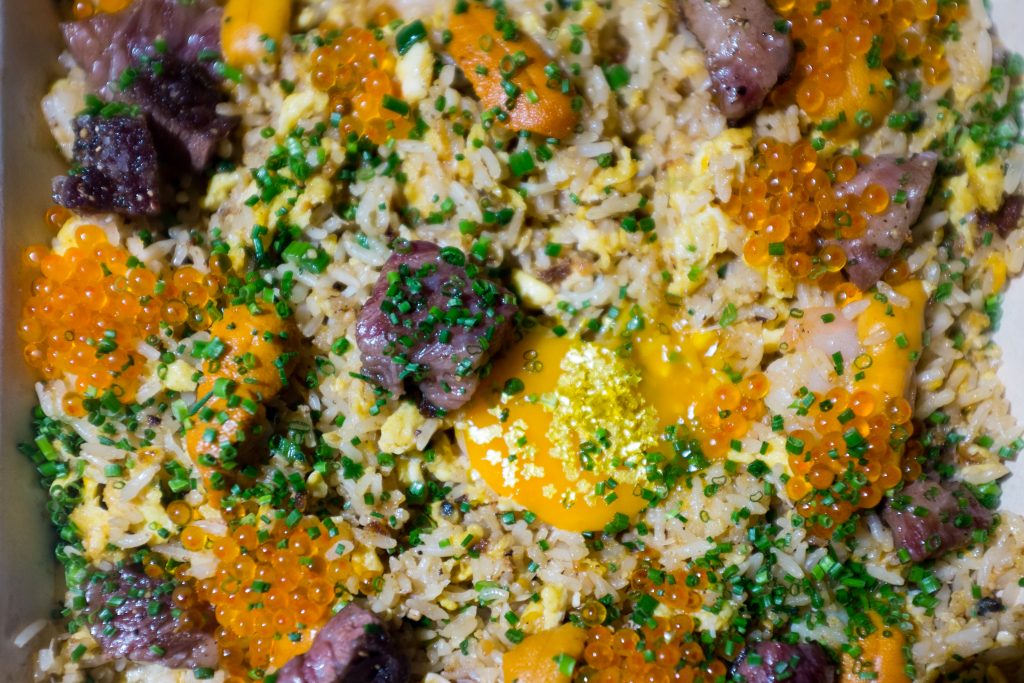 The fried rice is superb, without being too greasy, too soggy, too salty, or too dry. They were spot on with the texture, taste, and seasoning. Without all of the fancy embellishments, I'd still consider this fried rice A+. There are bits of crab hidden throughout the fried rice that are juicy and succulent, and a generous portion of wagyu. The ikura and uni both tasted extremely fresh (no fishy, briny aftertaste), and the vivid orange yolk with edible gold flakes on top was chef's kiss on top of the entire thing.
Each bite of this fried rice really held all of the flavors it had to offer. I tasted rice, chives, crab, egg, and wagyu / ikura / uni in each bite! There were two things I was unexpectedly really impressed by:
The ingredients in the fried rice seemed to be evenly distributed and chock-full of what they promised to include. There was no skimping on any of the portions of wagyu, ikura, uni, or crab.
I thought this dish was going to be small in size and that I'd want a second portion, but I actually couldn't finish it in one sitting (and I was VERY hungry before I dove in). I ended up eating it over three meals, and I don't have a dainty appetite by any means!
It's uncommon for me to eat a dish and not have a single bad thing to say about it, but I guess there's a first for everything! I've read rave reviews about their bo kho and sinh to, and if they're anything like this special fried rice, I think I'm going to be a regular customer.
Lily was really responsive on Instagram, and throughout the pandemic, we've seen small businesses squeezed out of operating. F&B margins are thin, especially during times like this, and delivery services take up to 30% from a restaurant when orders are placed through their platform. If you want to, and are able to, support Lily directly, you can phone in orders directly for pickup (their takeout menu can be found here)