Furikake and sesame come together in this fragrant, crunchy rendition of avocado toast. Furikake is a mix of dried seaweed and seasonings that can be found at most Asian supermarkets, but if you don't have any on hand, any dried seaweed will do.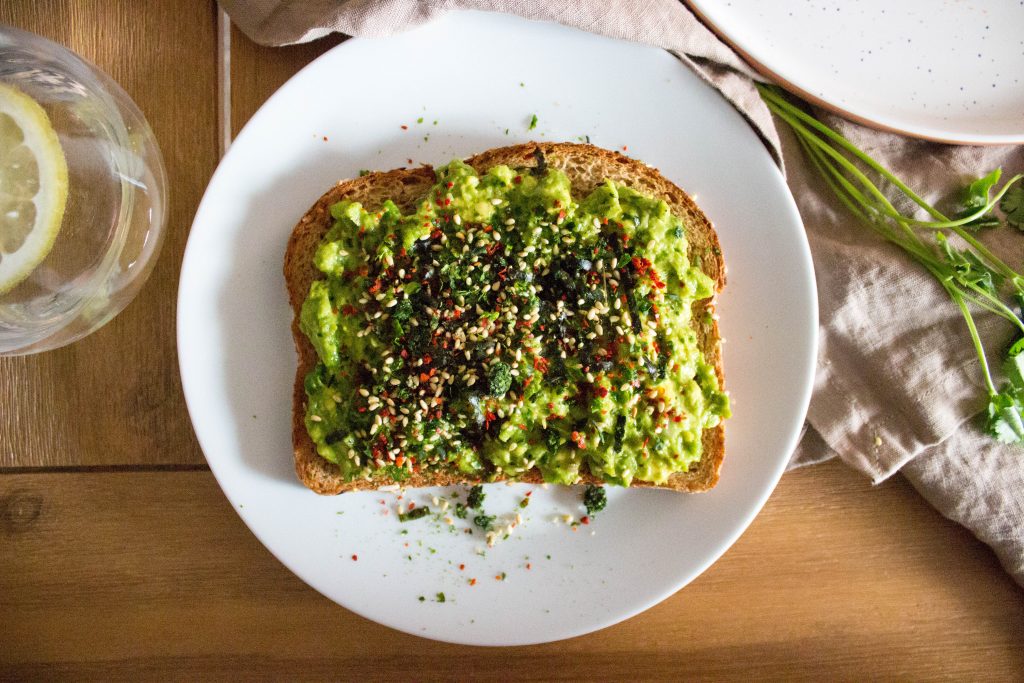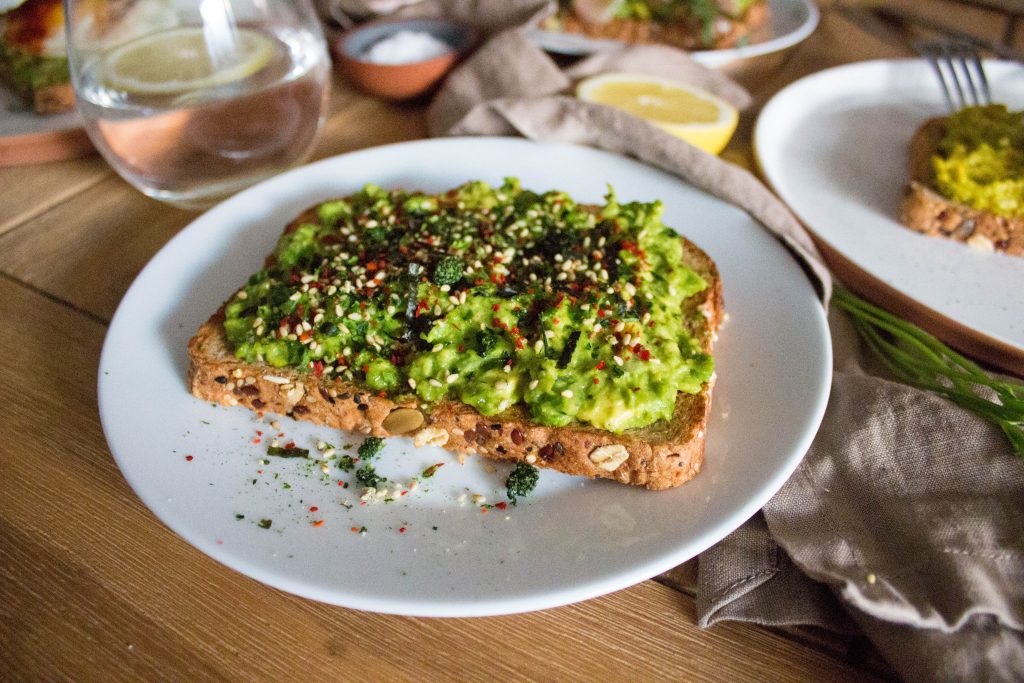 Ingredients:
1 slice of bread
1/2 avocado*
1 tsp (5mL) sesame oil
1/4 tsp (2.5 mL) garlic powder
2 tbsp (30 mL) chopped scallions
salt
pepper
chili flakes or crushed red pepper
furikake seasoning**
Directions:
Warm the bread in a pan on medium heat until the facedown side is slightly browned, about 3 minutes.
While the bread is warming, mash the avocado with a fork until it's chunky.
Combine the avocado, sesame oil, garlic powder, chopped scallions, salt, and pepper. Mix well.
Flip the bread so the other side can brown. Remove the bread from the pan after about 2 minutes, and spread the avocado mixture over it.
Top your bread with a generous sprinkle of furikake and chili flakes.
Notes
* To check if an avocado is ripe, push gently on the stem. You can also squeeze the fruit gently in your hand. The less rigid it feels, the riper it is. Perfectly green avocados will have a medium-firm feeling.
** If you don't have furikake seasoning on hand, substitute with any dried seaweed.